…A woman who claims she can talk to ghosts, and a Peruvian academic! Yes, once Matt gets back from school it's a big night in at big-brother figure Richard Cole's flat in 'The Shambles' in York. (Exactly the kind of street-level detail that makes this series of books sing.)
Here, unexpected guests drop in and offer information on potential forthcoming adventure!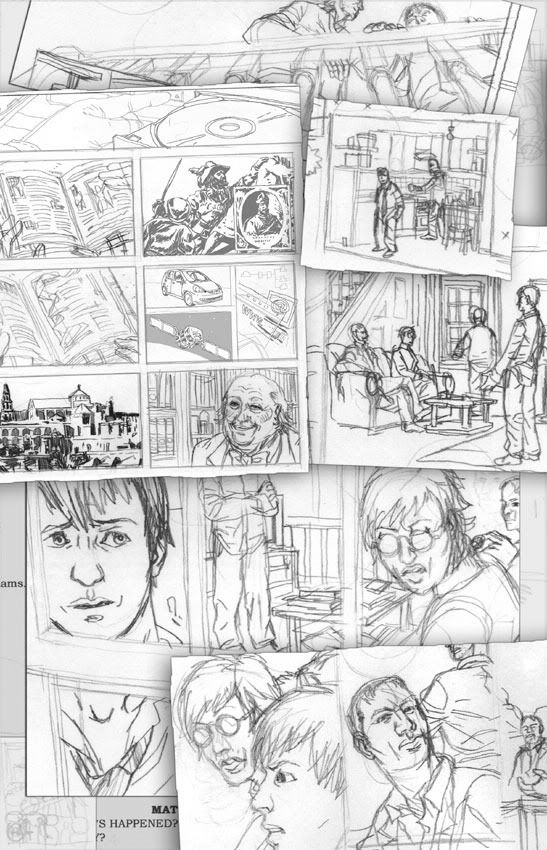 The squashed-up grid page of reference-heavy work is supposed to be a news item on television. For the grey-line frame of the flamboyant fellow in the hat, I'm going to create an engraving style frame based on old paintings of Francisco Pizarro. At the top of that block, there's a bit of straight-up photo-ref, it's a photograph of my ol' PS2 console's disc tray and my non-drawin' mitt, standing in for Mr. Fabian putting a DVD on for the rest of the characters in the scene to watch.