As I've alluded to before, whenever I'm out and about, I usually have a messenger bag slung across my back with a hardback, A4, usually Daler Rowney sketchbook in it. Depending on who I'm talking to, it's either called 'The Travelling Sketchbook' or 'The Pub Sketchbook', since if I ever find myself out and about at a lose end without a comic script to thumbnail up, I'll open it up and draw whoever's around me – and if there's no people about – then whatever's around me.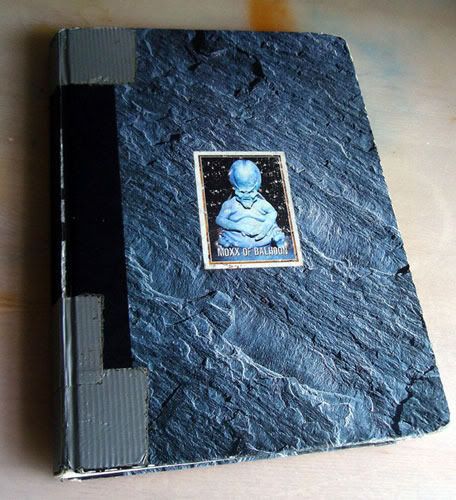 It's all down to a fellow called Ron Tiner, a veteran illustrator who I was lucky enough to be tutored by at the comic-drawing-college-for-cool-kids 'Sequential Illustration' course at Swindon College, at that point the only course of its time in the country. Apart from being One Of Us, Ron's also responsible for one of the best figure-drawing books around, 'Figure Drawing Without a Model', and also its follow-up, 'Drawing From Your Imagination'.
One thing you might not know is that when Dave McKean was working on the art for the famous Arkham Asylum Graphic Novel, he used Ron as the visual model for the character of Amadeus Arkham, the founder of a sanatarium who ends up going insane himself.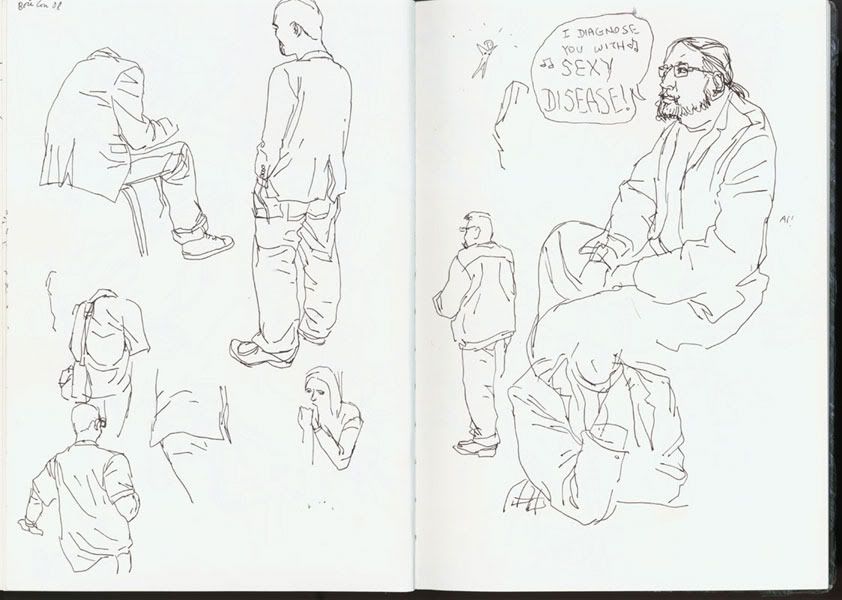 Anyway, I owe Ron a lot for shoving me as hard as possible down the pathway to becoming a 'professional', and if everything he taught could be rudely boiled down to just one sentence, it would be, "Draw from Life."
An artist uses – and trades on – their visual memory, and if there's nothing in it apart from a few stylistic ticks, then you're buggered. You won't be drawing anything worthwhile or telling any good stories with that. Drawing human figures and faces is one of the hardest things you can do, not only to comprehend what you need to do yourself as the artist, but your work must also to pass the test of being viewed by other people – human beings – whose human empathy towards other humans needs to be triggered by your scribbles.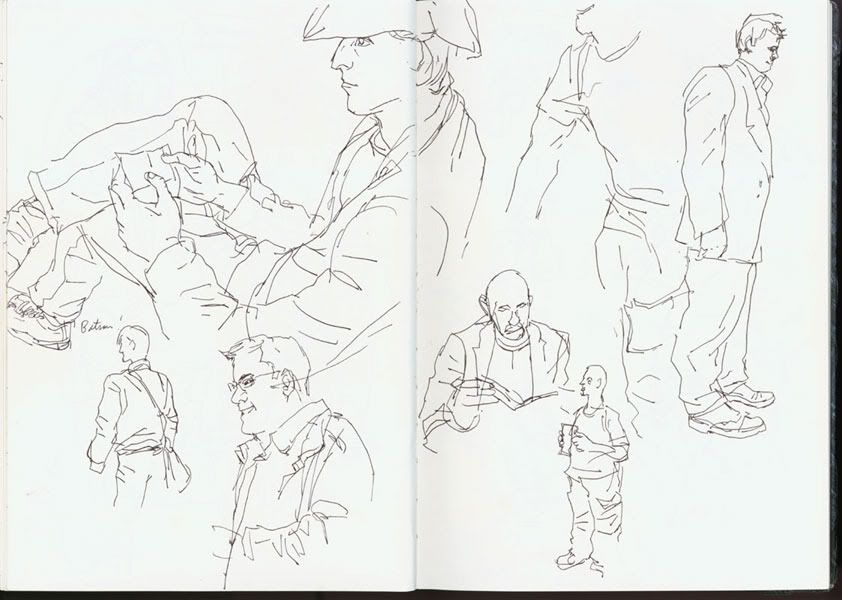 So yes, there you are sitting in the pub, waiting for some of your friends to turn up, you're at a bit of a loose end, so it's time to top up the visual memory. So off you go.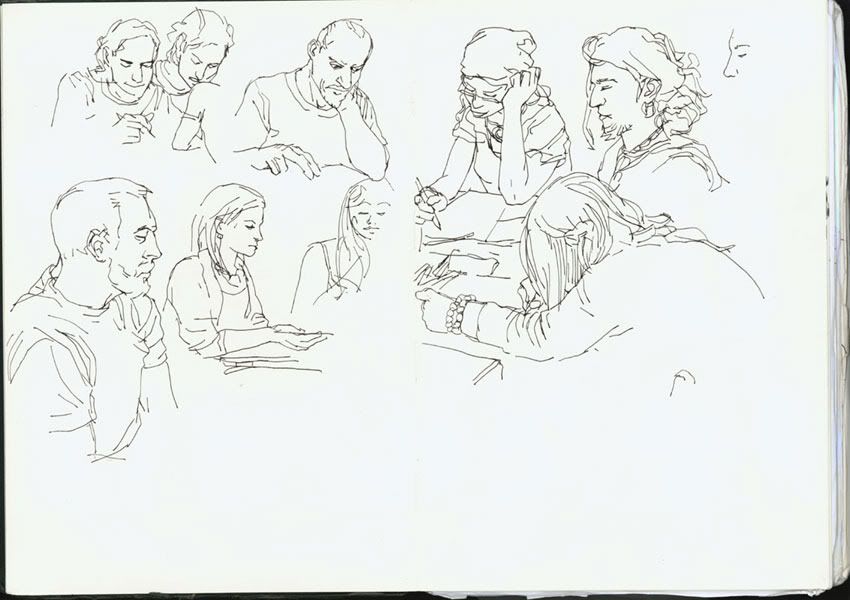 Since Facebook's still with us, I thought I'd try and use it as a force for good(hah!), scan these sketchbook pages and put them up with the people in them 'tagged' (as the young people of today say) to serve as an alternative to all the cameraphone shots.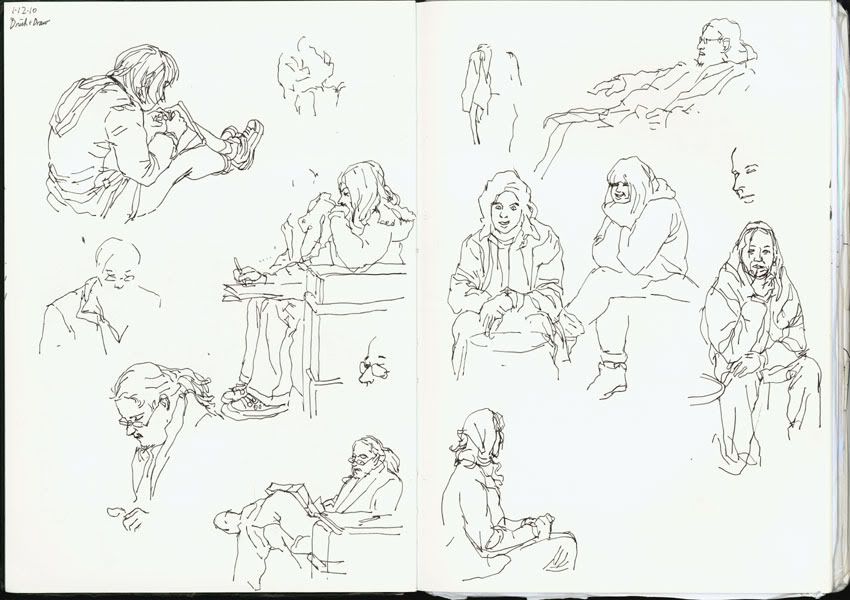 The Facebook album with all the scans in to look at is right here.