Comic panel I drew on the window of The Drift Record Shop down here in Totnes in Devon, for Record Store Day. The photo here's flipped for easy viewing because I drew in reverse so people walking down the street could read the text…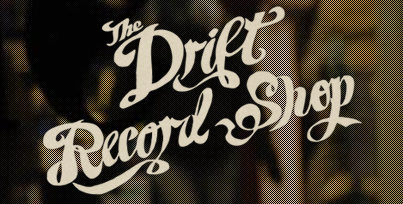 I should have said, I did Drift a logo a while ago too y'know. They have a lovely blog, put on monthly band showcases at the Dartington Arts Centre, and host a weekly radio show on SoundArt Radio called The Drift Record Shop Radio Hour, which is archived for free listening, and is one of my favourite radio shows in existence.
Also, Rupert and the Drift crew have taken and put up some wonderful photos of the shop window in the afternoon sun in this blog entry here.