Every baddy needs a henchman. Henchmen, preferably. Diego Salamanda, the villain in Evil Star – who I've not actually shown any proper pictures of yet because his very image is a wee bit of a spoiler – can buy anybody he wants and his 'man' is Captain Rodriguez of the Peruvian police. Rodriguez brings all the henchmen.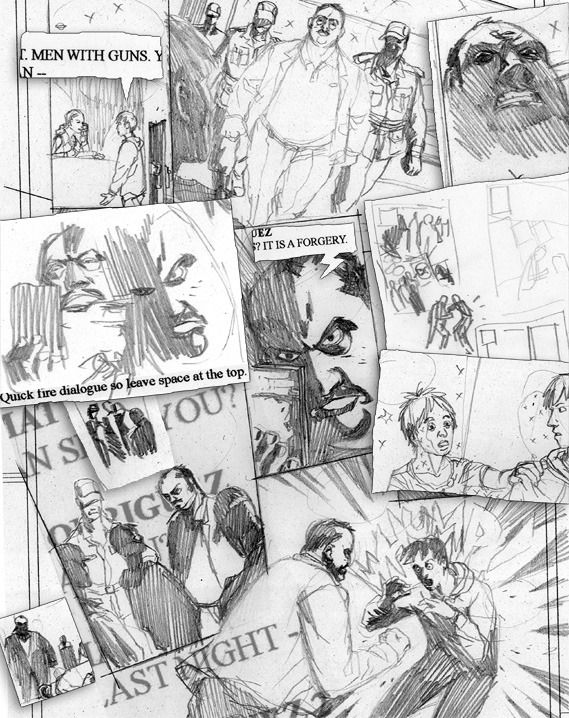 Rodriguez is fun because he has no subtlety whatsoever. He's an explosively violent bully. So his design is very simple: just plain old nasty in every possible way. You can really let rip without having to worry about nuances! He's built like a wrestler but with a gut, hands like shovels, a small cranium and beetling brow, recessed eyes with bags underneath, pock-marked skin, dressed in cheap clothes (a polo shirt with a suit jacket, gharsp) and with loafers on his feet, the most evil shoe in existence. Especially when he's giving people a kicking with them.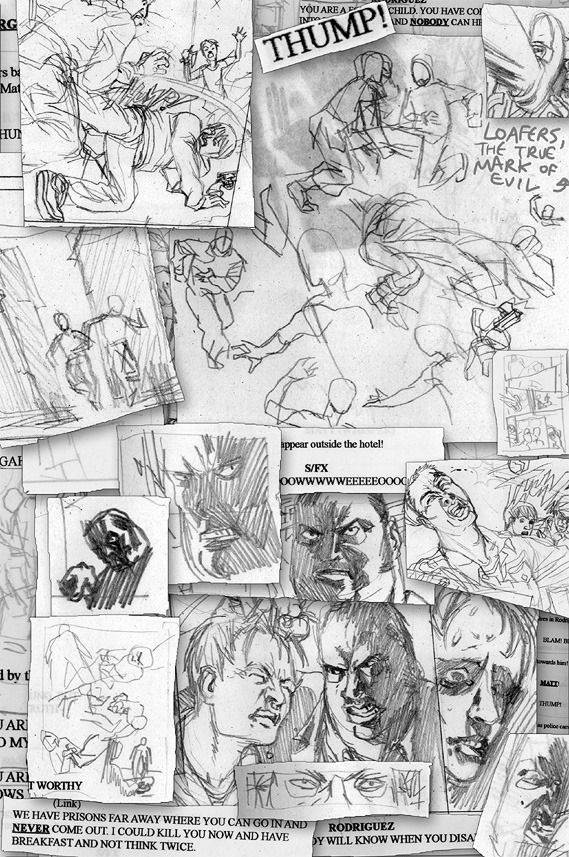 In the top-left corner of the second image, you can see Matt almost doing a Capoeira move. G'wan, Matt! In the script he's scrabbling around on the floor and rises with a kick to an approaching bent copper, so I thought that suited. Always keen to break the monotony of sitting down for a living with a bit of leaping about, I even posed it up myself for a bit of photo-reference.
Next time: How the other half live.