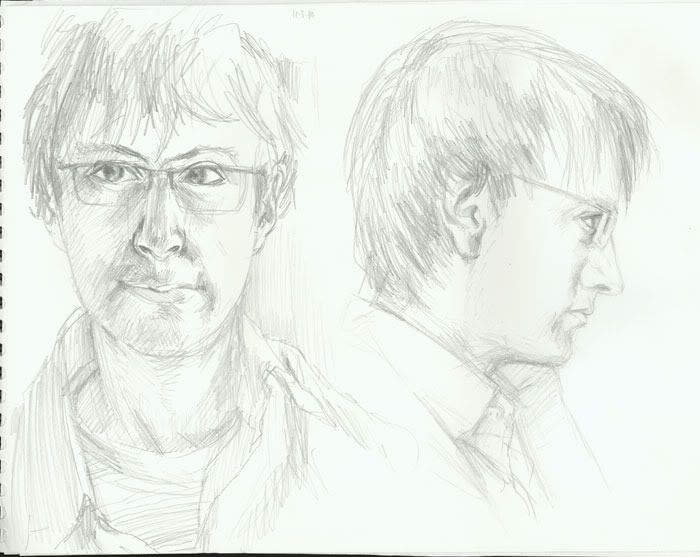 No readers, it's not a concept design for a new kind of nerdy orc, it's a self-portrait.
This isn't carrying on some kind of introspective bent from the previous post, it's just that the pictures from my imagination weren't falling out too great one day so I decided to draw something from life instead and I was the only lively thing about.
(Remember kids: you can only get out of your visual imagination what you put into it.)
I look a bit lumpy in the first drawing because I was still warming up, by the second one (drawn with the help of two mirrors) I was just about ticking over and ready to get back on with the comics again.
There'll be some more actual content in this blog soon apart from all this self-wankery, honest.