Some sketches for peeps from the Animated Exeter Comic Expo last week: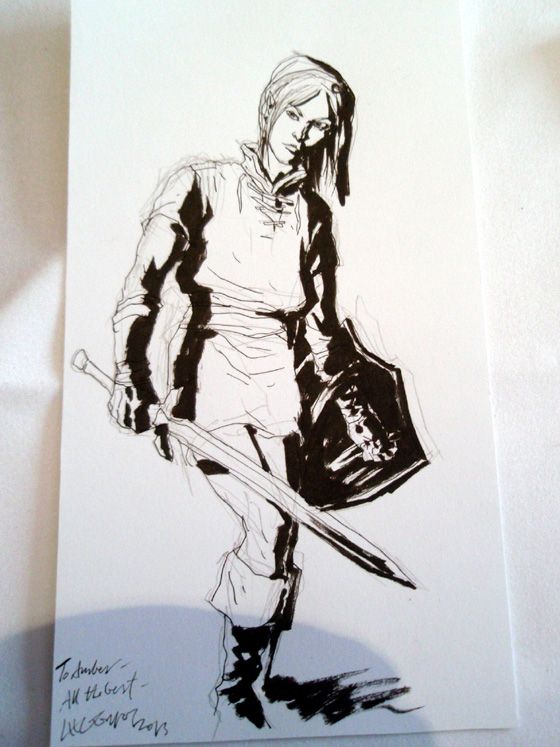 A fey Link from The Legend of Zelda. I quite like how this one turned out.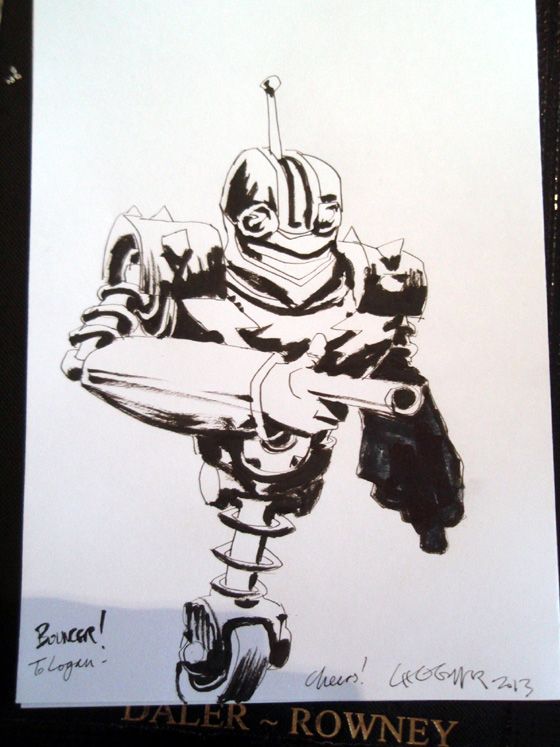 This is for illustrator Ian Schofield's son Logan, it's one of those Skylander toys.
Thor, in movie mode.
Captain America, lookin' a bit classical, 'cos classical's easier than superheroic.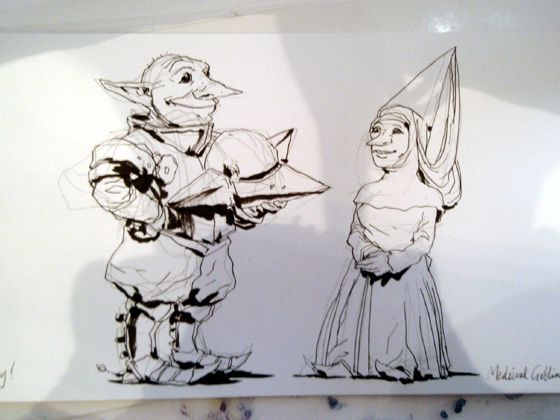 Goblins! Goblins are fun. It's good to draw ugly things rather than shiny things for a change.

Mr. Spock, from old school Star Trek, back when space explorers wore formal pantaloons and shiny pixie boots.
I drew all of these with my new Tachikawa 'School' fountain stylee pen, a pocket pen that mimics a nib and dip pen ink. I'd just taken delivery of the it and the 'G' model from American pusher of exotic Japanese stationery Jetpens, so I was all excited. The pens and the site come recommended. For UK fellows and lady-fellows, your first stop for British mail-order drawing supplies should be the wonderful CultPens and Scribblers though.