There's a piece written by me about The Ayatollah's Son in this month's Crikey! – 'The Great British Comics Magazine':
John 'Kinky' Pertwee looking slightly perturbed at the prospect of many mini doctors on the cover there… There's a bunch of top stuff in this issue, click through the link above to find out more, and even see Bryan Talbot attractively modelling a copy…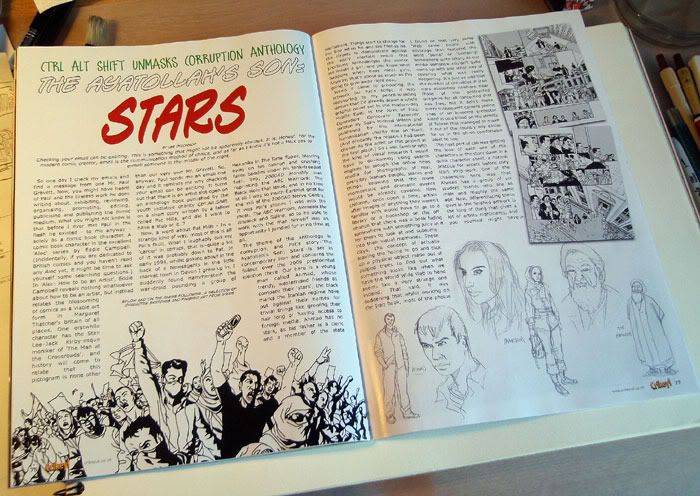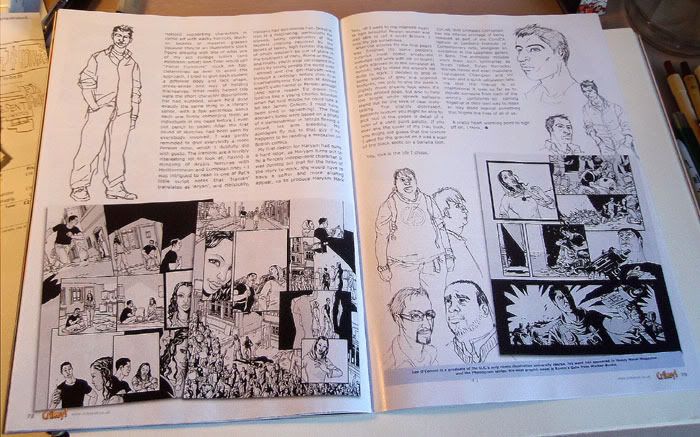 As you can see, it's all rather impeccably laid-out, as is the the rest of the mag! In my time playing writer, I talk about how I came to be involved with the book, working with Pat, the different stages of researching and drawing the strip, and a load of other artistic polemic I managed to crowbar in.
Meanwhile, the Ctrl.Alt.Shift Book's getting some writeups in The Guardian, The Independent, Metro, Dazed and Confused and the Fade arts zine…
Pat reckons we might even manage to get a graphic novel out of this short story – I think the mileage in the characters and the stories we have left to tell is definitely there. Watch this space.