Thanks to the magic of Twitter, I got in touch with one of my heroes, the man like Jeff Noon. I'll blog about what we got talking about first later on, but in the short term Jeff invited me to contribute to what ended up becoming his 'Microspores' project. As the fellow who'd probably been helping out Noonism on the web for a good few years by having his old Vurt Comic Remix hanging about online, I thought it was only right I got involved.
Jeff's been writing 'micro-fictions' on his Twitter – little blips of writing that only last for one hundred and forty characters at the most. A collection of them is going to be published as an ebook at some point, and meanwhile a group of them are being used as the basis of a communal multi-discpline art project: 'Microspores'.
So here are the handful out of the fifty plus that I thought I'd add something to…
Imagined Pixelation Syndrome: believing that your face is fragmenting into tiny squares, and that people can no longer recognise you.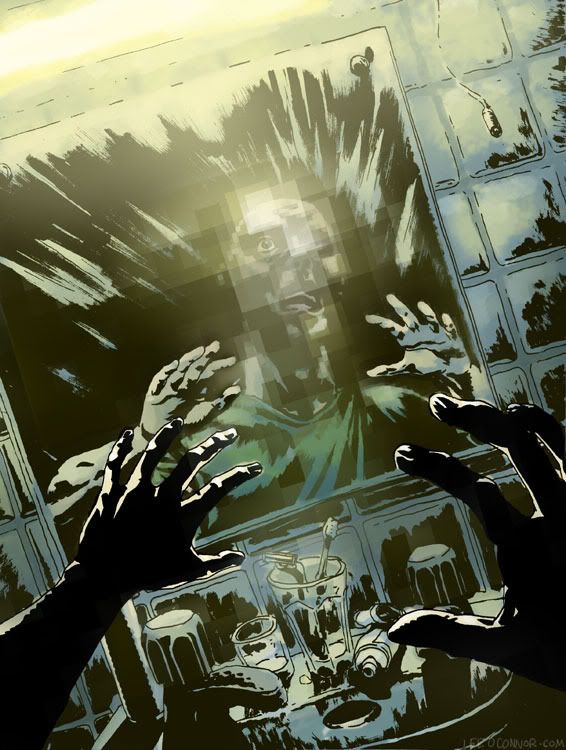 I was drawn to this one because there's a story in Jeff's Pixel Juice collection along a similar line, about people's faces being disguised for broadcast on television.
The building grows itself over time from biomorphic materials. It has one secret: a room without doors or windows where a woman sleeps, dreaming of a house that grows around her.
Michael Jackson wakes to find his lonely soul trapped inside Celebrity Ghost War 4. Marilyn Monroe strides towards him, screaming, machete in hand. She spits blood.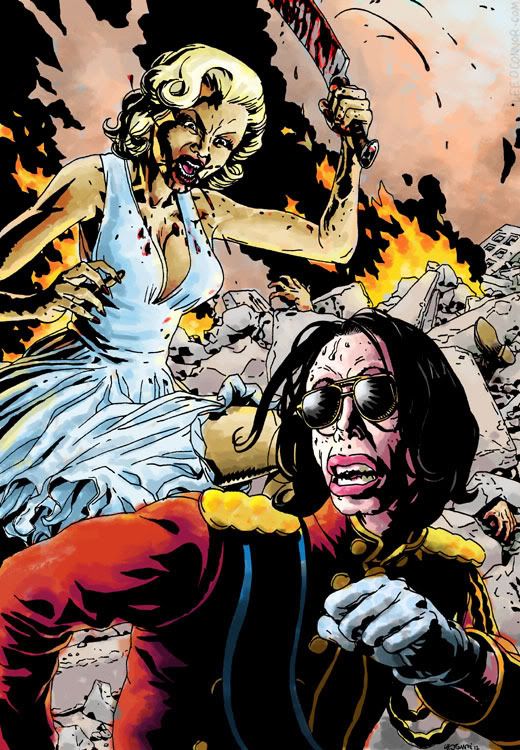 My god, looking at Michael Jackson to reference this drawing was a terrifying experience.
And here are the (fairly big for a change) first sketch versions of each 'spore…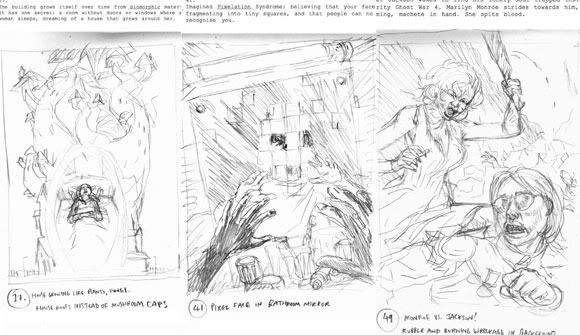 *
And while I'm on, I'll be at the Exeter Comic Expo on Sunday the 19th of February. The con's part of the annual city-wide animation festival, Animated Exeter.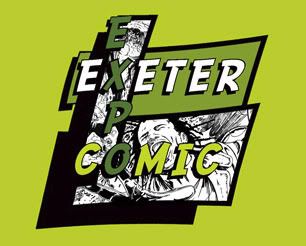 Also in attendance will be cheeky South-Western chappies Dom Reardon, Jock, Henry Flint, Lee Garbett, John Spelling, Rob Williams and Ron Tiner to name but a few!