Now, I have to admit I was just a little bit ecstatic when I found out this had been green-lit… I got to do some work for Heavy Metal magazine – the American version of none other then your very own Métal Hurlant, the French comics institution set up by, among others, the perennial artists Jean 'Moebius' Giraud and Philippe Druillet, which bridged the outright fantasism of comics in the late seventies through to the mature comics boom in the eighties, producing a bit of a golden age we still tend to look back upon jealously even today…
Yeah, I'm a European comics nerd, so this whole things a bit like an overload for me. I can get away with saying that my work's appearing in the same pages as the likes of François Schuiten, Enki Bilal, Jordi Bernet, Milo Manara and Tanino Liberatore to name but a few, and I wouldn't actually be lying. Eee.
So anyway, here's a few pages from my 12-page, full-colour story 'The Spirit and the Flesh', written by Josef Rother.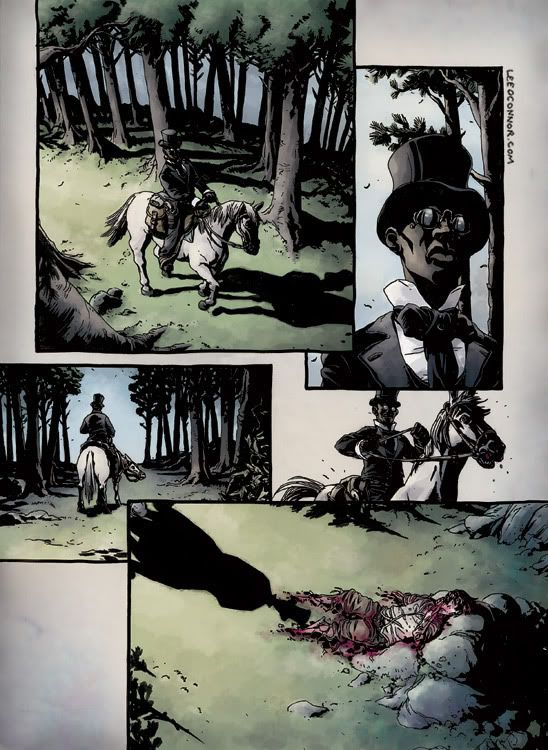 The story concerns the Haitian Voodoo god Baron Saturday going to the Wild West…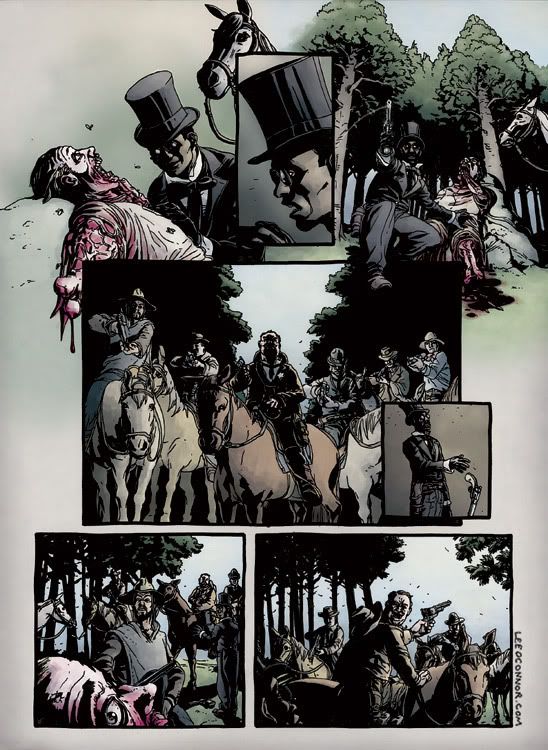 So yes, it's Cowboys and Indians with VOODOO.
I'd like to show some more pages, but unfortunately, there are SPOILARZ.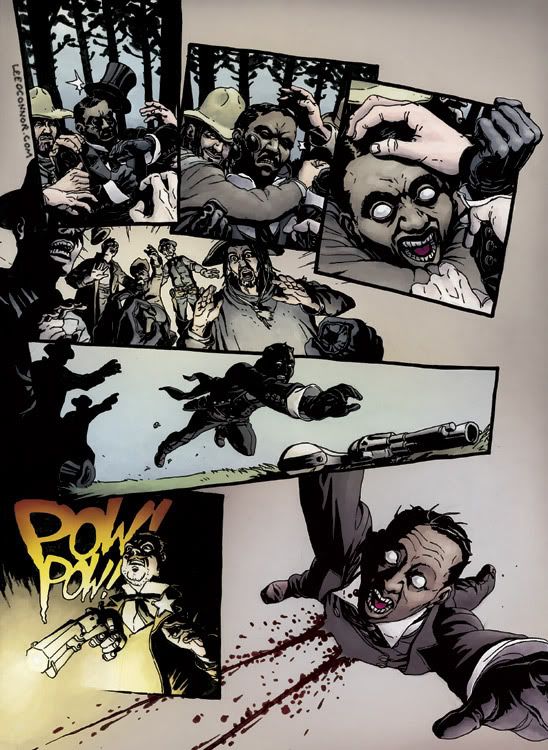 You can't really see it in these web-size versions, but I kept in all the little imperfections from the greyscale scans of the original art, which hopefully, along with all the little painty blemishes give the whole a warmer, more worn-in feel.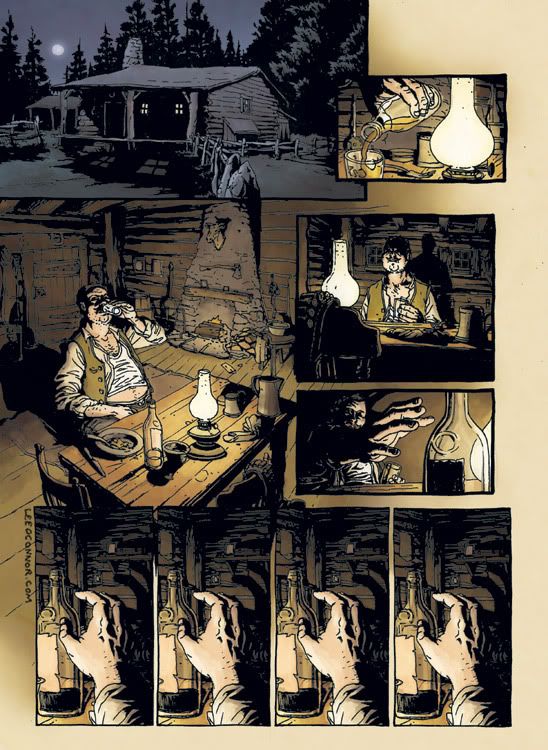 Interestingly, Heavy Metal's current editor is none other than Kevin Eastman, half of the pair who not only created heroes-in-a-half-shell The Teenage Mutant Ninja Turtles, but also ran the highly esteemed publishing house Tundra, so to have him say he likes your work is pretty nice for a hapless lad from the English countryside to hear.
When's it out? I've no idea whatsover. I'll give you a shout when I find out though.
For this strip, I tried lightboxing the pencils from particularly tight (for me) layouts, which threw up a whole set of advantages and disadvantages. I probably should have referenced the layouts a bit more, because once they're down the shape of them influences the tighter pencils and then even the inks… Ah well, next time.
Oh, and peek at some character sketches from my traveling sketchbook: