Some sample art for a promotional comic to be released with the next-gen video game Damnation, on Xbox 360, PS3 and PC, published by Codemasters (The same Codemasters that published the Dizzy games I used to play on the Spectrum when I was a wean, y'know.)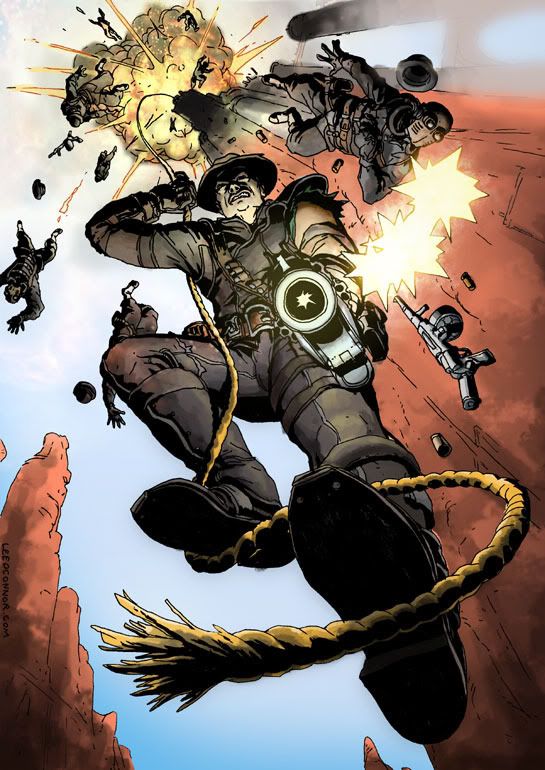 Damnation had one of the more interesting settings of veedio games in recent times; a ravaged, steampunk wild-west, complete with motorbikes, industrial complexes and enemy troopers wearing gasmask, bowler-hat and spatz combos. Fancy! The game's selling point (and the idea behind these artworks) was that the player would constantly be scaling, plummeting up, down and along vast environments at breakneck speed.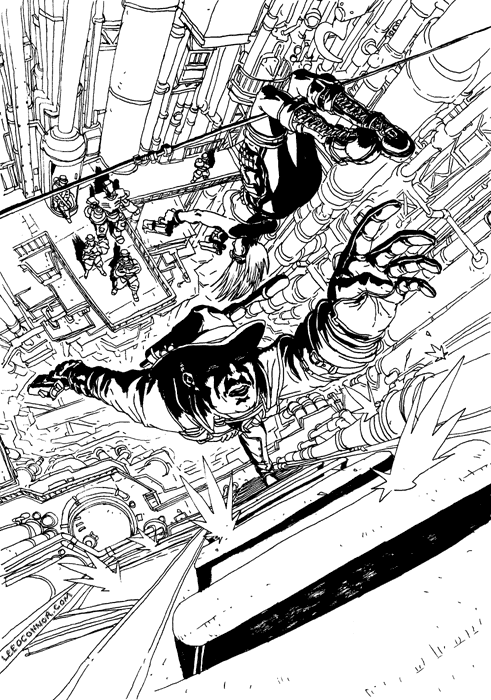 Second sample doodle, complete with wonky perspective… (Probably why I didn't colour it, natch.)
Unfortunately, around the time I should've been doing this, the Credit Crunch was biting pretty hard, and the project never happened. For shame.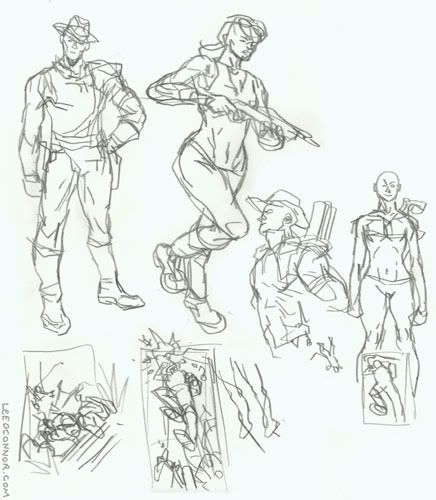 …And a few supporting doodles from my sketchbook for you.