There's a wee illustration by me in December's Winter issue of Electric Sheep Magazine…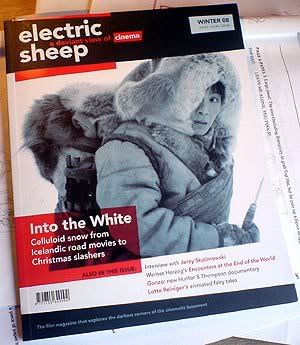 The article's written by Virginie Selavy and is a review of the 1973 film Shurayukihime – Lady Snowblood. Yeah, The one Tarantino referenced in Kill Bill, along with the rest.
It was all comics journo Alex Fitch – of top comics podcast Panel Borders – idea. The article that is, not Kill Bill…
Leafing through my comp copy, I've got to say this is definitely the best film mag out there, if not one of the more worthy titles on the stands. And I'm not trying to butter you up either. Have a look!