I recently had the distinct pleasure of getting a wee mention in an Egyptian design mag, of all places. It's called MAGAZ magazine and it's based in Cairo…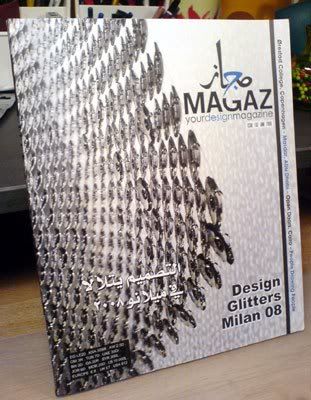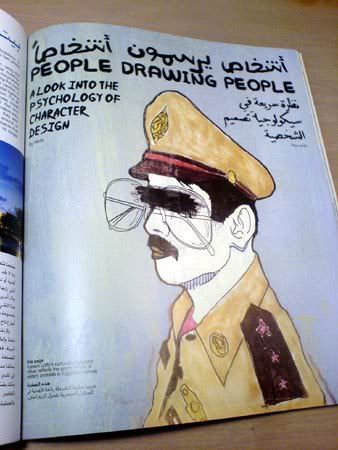 This is a bilingual mag, so there's English one one side of the page, and Arabic on the other… It works best (and is almost a design element) when you have an English column on the left of a page reading from the left, and then the Arabic column on the right, reading from the right. It's a beautiful thing.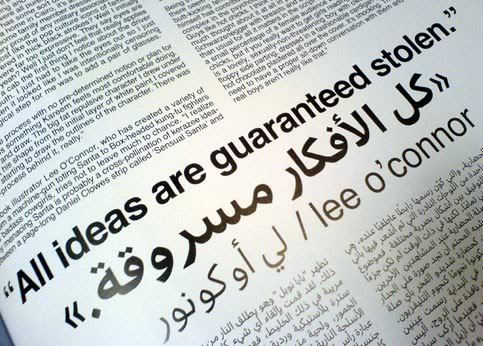 Criminy! I've been sound-bited! Soundbytified. Erm, sound-bitten. That. Mostly out of context too…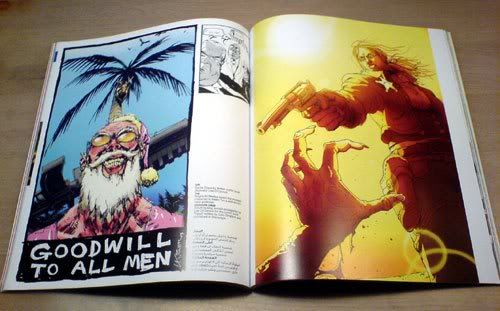 Spread with me 2008 Christmas card and the cover to Dead.

And some nice mentions of Iraq on the last page there…
There's also a web version of the article up here. It was written by contact, sometime comic co-conspiritor and lovely fellow Mohammed 'Mofa' Fahmy, who certainly gets about a bit, and has just had an exhibition in Brussels, I'll have ya know.