I was on a mini road trip with my pal Morgoth recently, and we ended up inventing an entirely new franchise. DEATHSCAPE is the name of the post-apocalypse wasteland in the back of Morgoth's van where the rag-tag survivors of car accidents pull together to survive in the cybernetically-enhanced ruined future!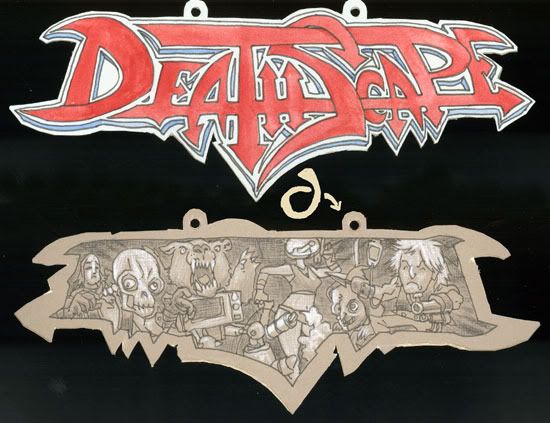 So I made Morgoth this little rear-view mirror ornament to remind him of the promised future as he goes around collecting victims from the burning wreckage littering the highway of destruction.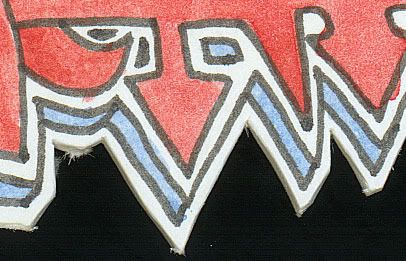 And as I saw when I was a'zoomed-in with Photoshop, all the imperfections and cut-marks in the bit of mount board this is made from look interesting up close.
Keep checking your rear-view mirror, road-users…