Three paintings I've splurged out in great messy daubs recently, all of them birthday presents for various peeps: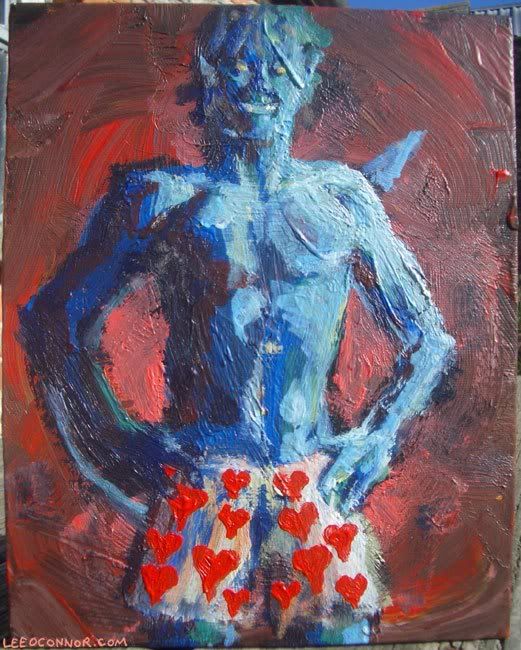 For a girl with a 'Nightcrawler' out of the X-Men fixation. Well, I might have cured her of it, the amount of blue-bloke filth I've drawn for her…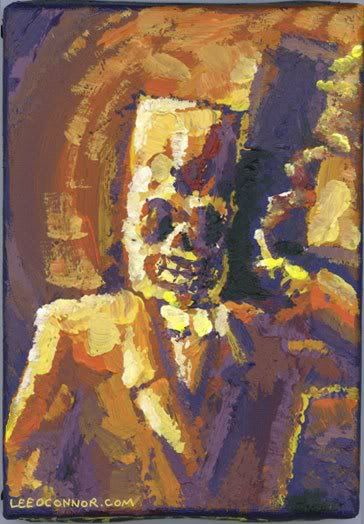 This is, in actual fact, Manny from the PC game Grim Fandango!
For a dude who's getting played on BBC Radio 1, y'know.
(I've put the full painting title in the 'Alt text' setting for that image, in the hopes it'll throw off some history student on Google some time in the future…)