Some sketches I did for eager folks at the Plymouth Dev-Con last week. The con happens in the city guildhall where cosplayers mill around underneath hanging tapestries gifted to the place by Napoleon's nephew and Cuban mahogany panels line the walls.
But enough about that, on with the pop-culture frivolities!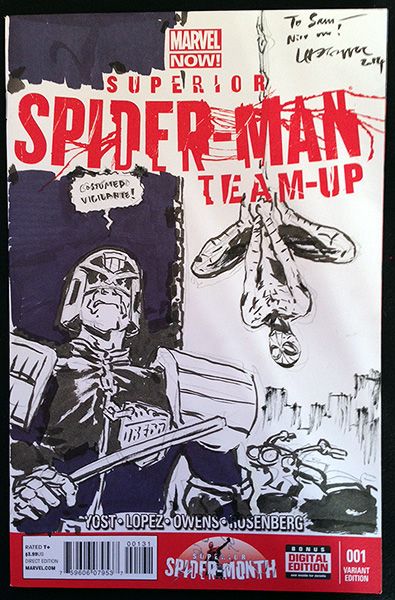 Spider-Man teams up with Judge Dredd in a non-canon fashion. Dread remains unimpressed. As usual.
This is supposed to be that (Green) Arrow fellow from the telly series. Came out looking more like the lesser known television character 'Druid Bigface'.

British character 'Union Jack' from Marvel, who seems like a dashed paramilitary sort.
For good flag-emblazoned-fellows, see 'Jack Staff' by Paul Grist.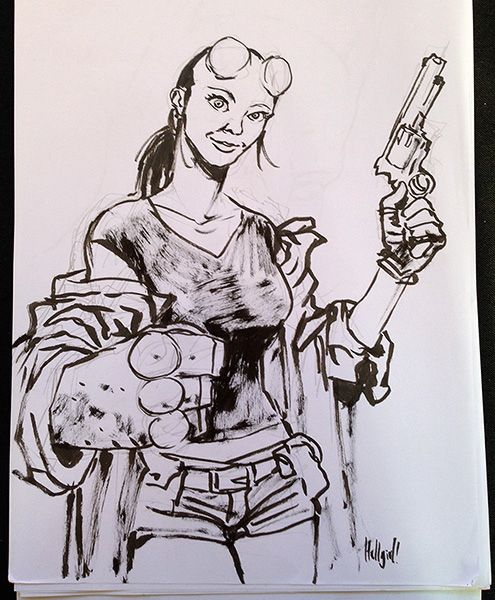 HellGirl! Apparently there was a one-shot comic this character… I was aware of the Duncan Fegredo pin-up in one of the Hellboy collections with 'Hell-Girl' gags (which was actually a reference to Fegredo and Peter Milligan's 'Girl' comic from Vertigo at the time) but this was a new thing and I only had the brief of "Butch girl Hellboy!" to go on, so I came up with this.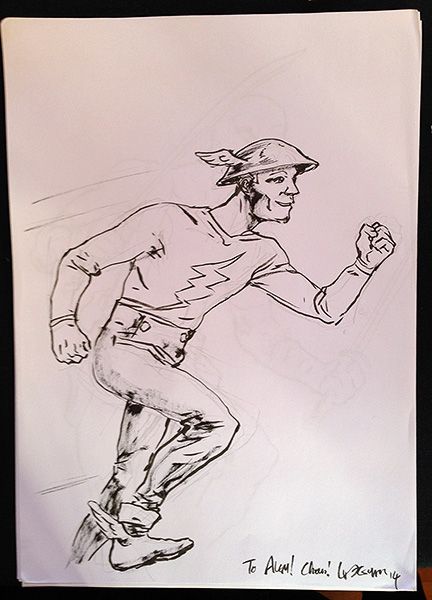 Classic Flash. The Bloke with the Shiny Helmet. I decided to give him some lovely trousers to balance him out.

A Tusken Raider from Star Wars.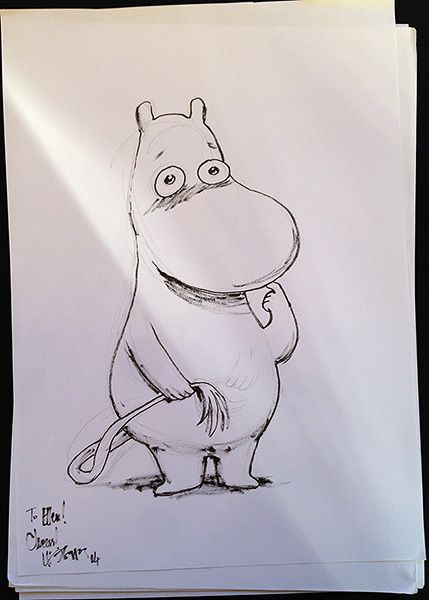 And finally, Moomin!