Some Dredd-drawins from the Lawgiver Mk. II con…
Here's the man himself. I like edge-lighting.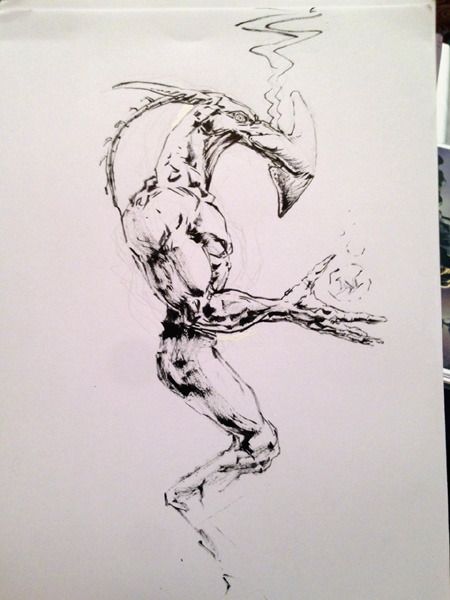 Since it was a 2000AD con (naturally) and 2000AD's about more than Dredd, I thought it was time to draw some Mills-verse stuff. The ABC Warriors and the Nemesis the Warlock shared universe was the stuff I got the most out of reading 2000AD, so here's Nemesis the aforementioned warlock…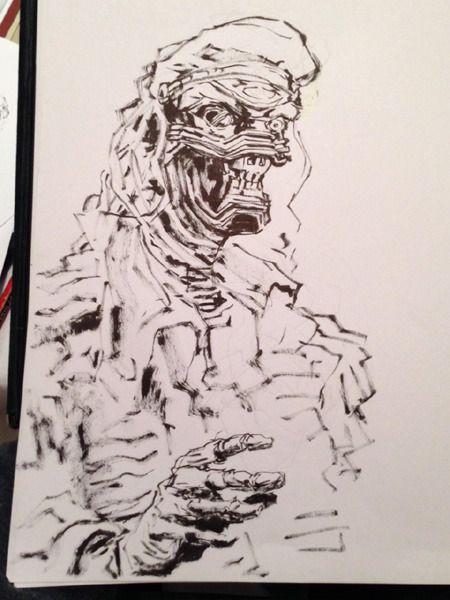 Blackblood from the ABC Warriors. He's a naughty robot with a pirate captain / skellington / snake robot styling thing going on. What's not to love?
I idly draw the ABC Warriors every once in a while when I should be doing other things. Some time in the future I'll have to put up a great blog entry of scanned sketchbook pages they've appeared on over the years…
There were other sketches too, but putting them all up would just ruin the mystery, wouldn't it?