Some sketches I drew live and dangerous for folks at Plymouth's 'Dev-Con' today: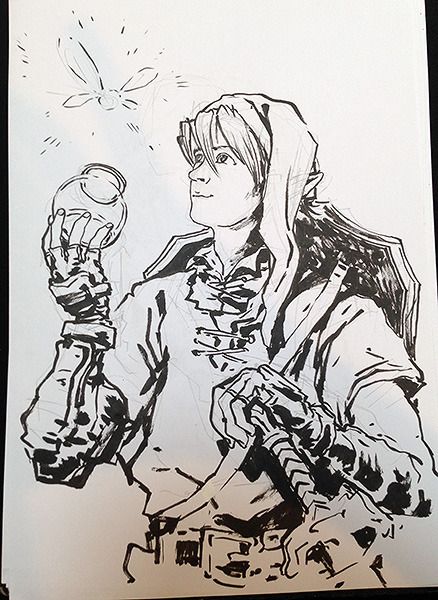 Link from the Legend of Zelda! There I was with a couple of sketches in front of me wondering what to draw next and then a couple of people dressed as Link walked past…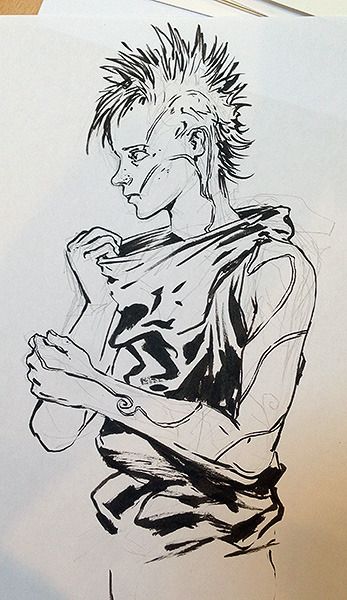 Fionn from the Fionn Mac Cumhaill stories I'm currently pulling an outline for a graphic novel together from. The visuals aren't set yet, but this is a tryout for a young (and fairly New Wave-looking) Fionn.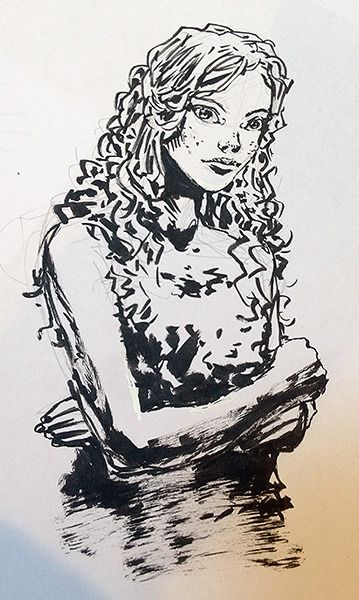 Here's Sabha, another character from the Fionn-filled 'Fenian' stories. I wasn't really warmed up when I drew this one so I think the features of the face look a bit odd…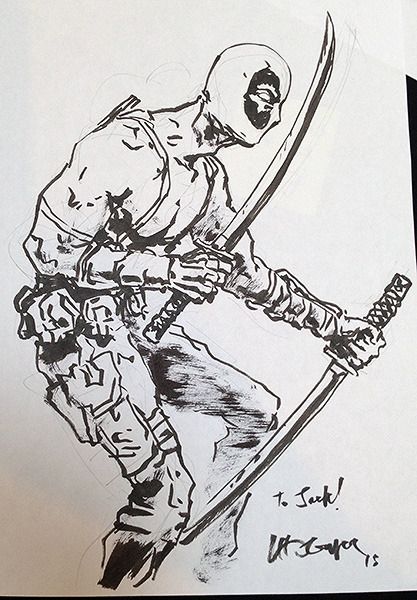 Deadpool! There are many deadpools drawn at cons. I'm getting to a stage now where I can use it to channel Yoji Shinkawa – the Metal Gear game series concept artist – a little bit… All army dudes, body suits, protective gear, pouches and gizmos. And samurai swords (or is it a ninja sword because Deadpool's supposed to be a ninja..? So they should be straight instead of curved, right?) Yes, just like Metal Gear.
Doctor Doom lookin' ominious.
This guy's from the Fallout 4 game trailer. I get more requests for game characters these days, it's all good, these are the characters that people's imaginations live with these days, they just don't happen to be on newsprint.
Dredd!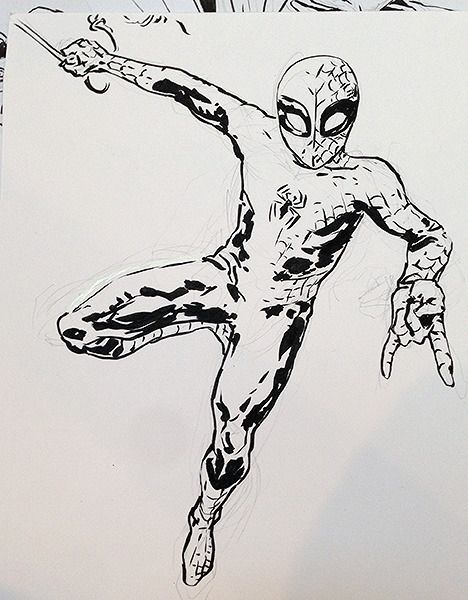 Spider-man. Man, those web patterns on his costume are fiddly.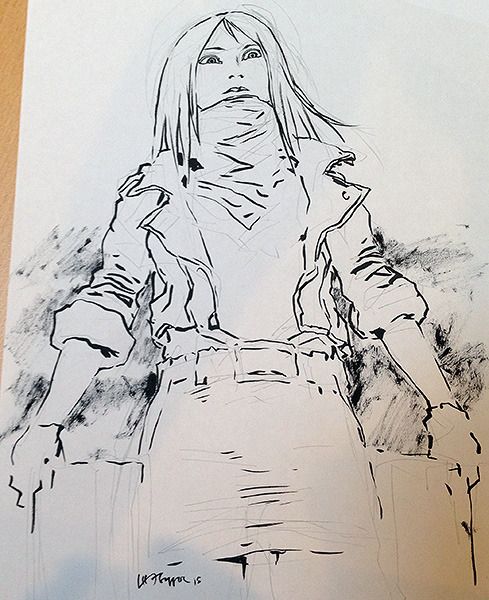 Mikasa from Attack on Titan.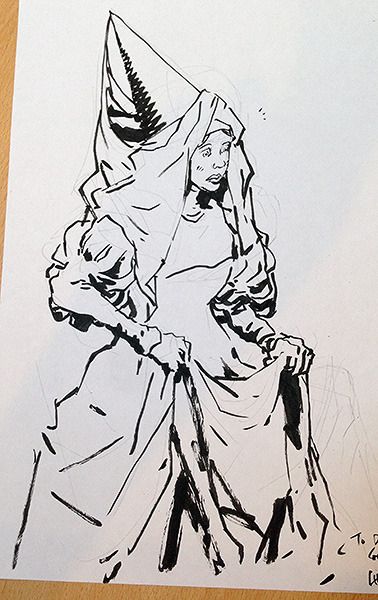 A "fairy tale princess" for Diana Mizuru (whose picture book 'The Gingerbread Man' is really good!) impossible drapery on dresses that mix kinds of ages of medieval costume are fun!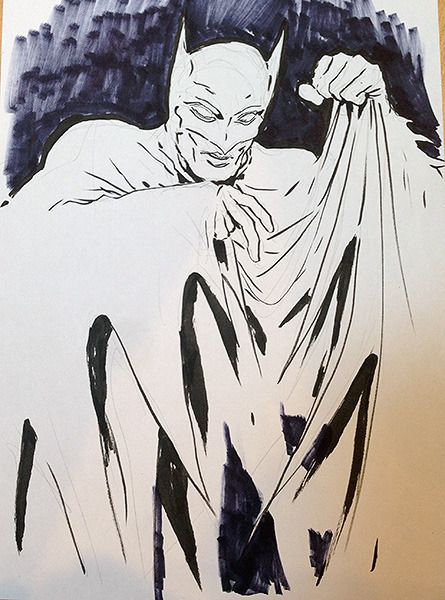 Batman. Is he mired in the agony of being a creature of the night, a melancholy that wraps itself around him like a dark cloak? Or has he gotten muddled up while changing his bat-duvet cover..? You decide!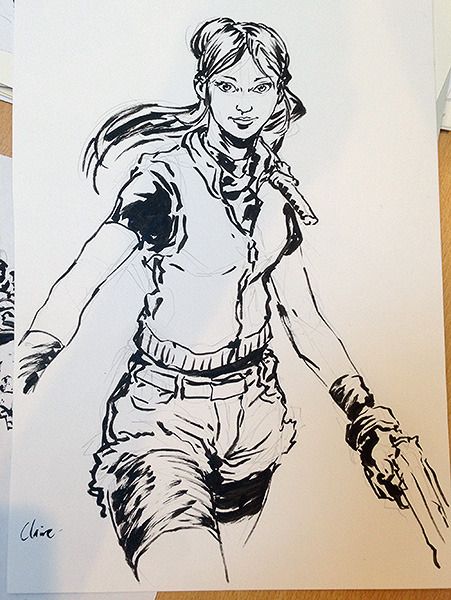 Claire from Resident Evil / Biohazard. Only now do I realise she looks a bit like Lara Croft. Ah well. I actually had reference for this character provided in the form of an action figure. I think that was a first.
Once you get into the flow (hoho) of using a brush pen, the art comes out really quickly. Lines are down in no time and then going into detail with such a bold line with such variety of weight just seems to muddle everything up, so you skip it. It really keeps you drawing fast and ready to blitz on with the next sketch.