Some of the sketches I drew for folks passing by my table in artists alley (which always sounds like it's the dodgy part of a convention) at the Exeter con this weekend: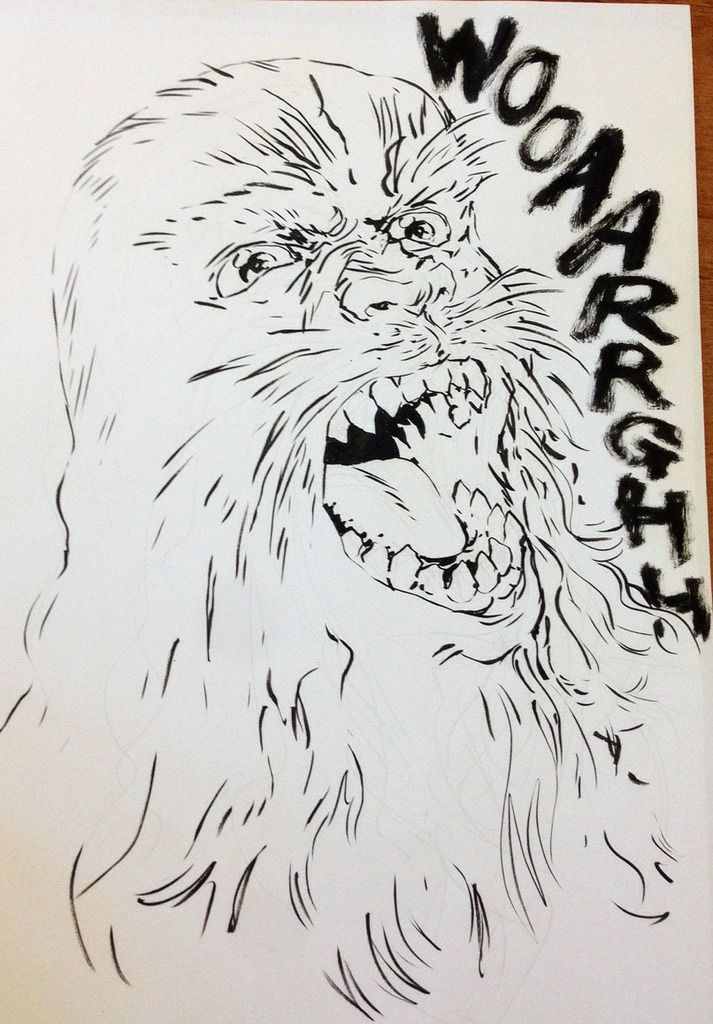 Chewbacca. There's some kind of Star Wars film coming out soon isn't there..?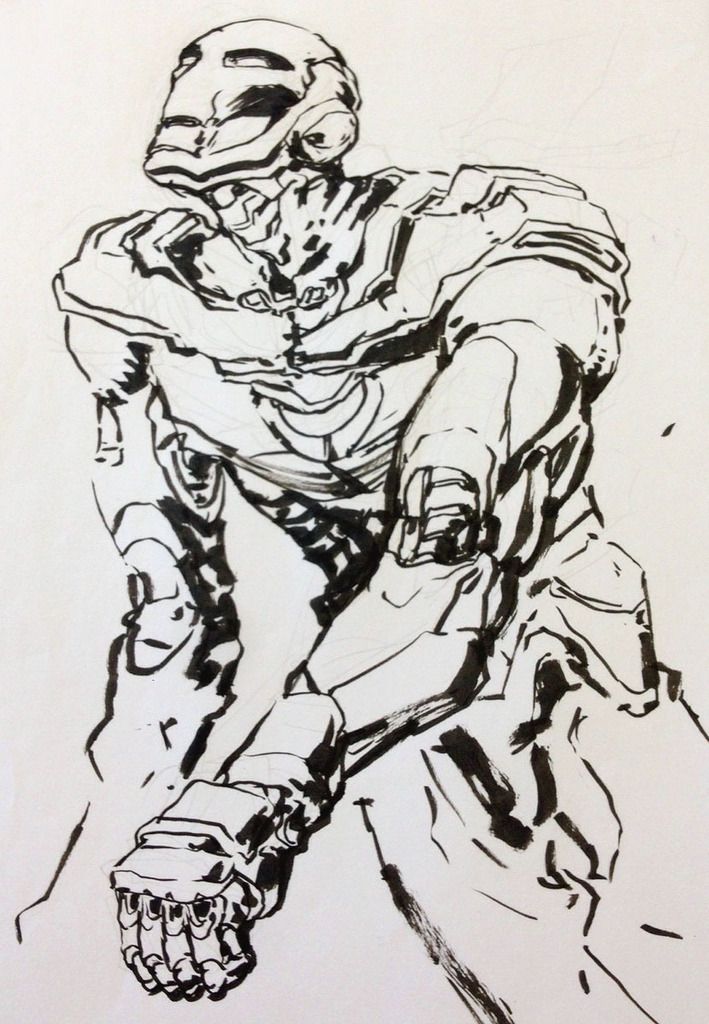 Iron Man! I was all juiced up for robot funtimes because the lovely John-Paul Bove was on the table next to mine.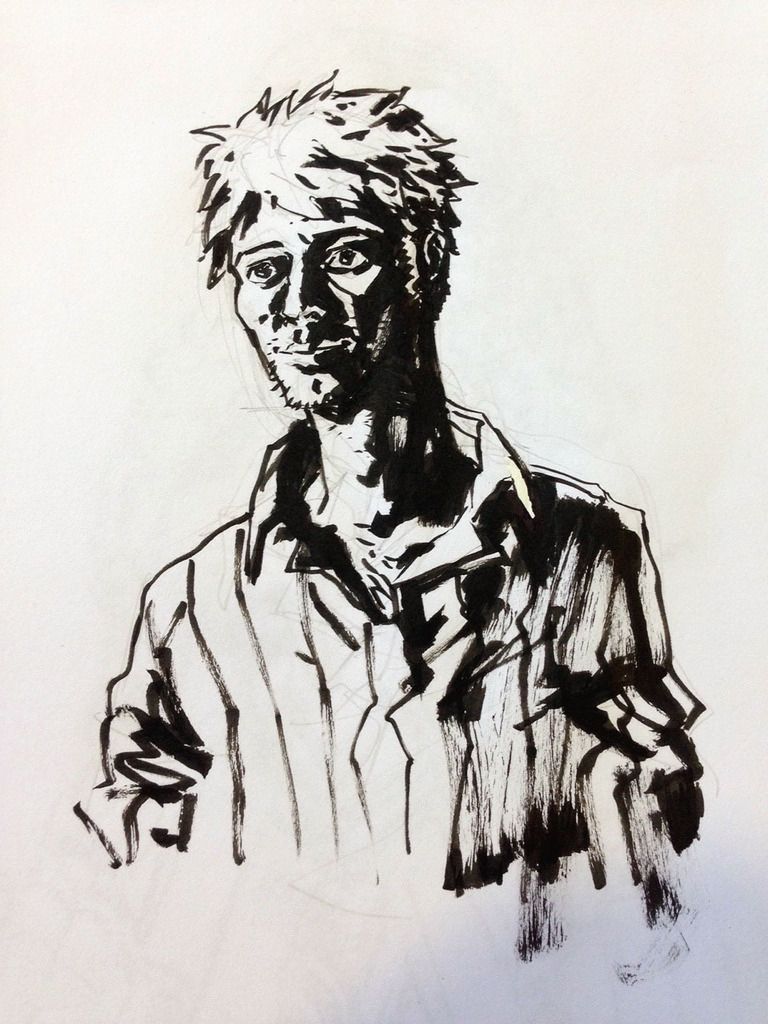 Everyone's favourite world-saving layabout, Richard Cole the journalist from the Power of Five series.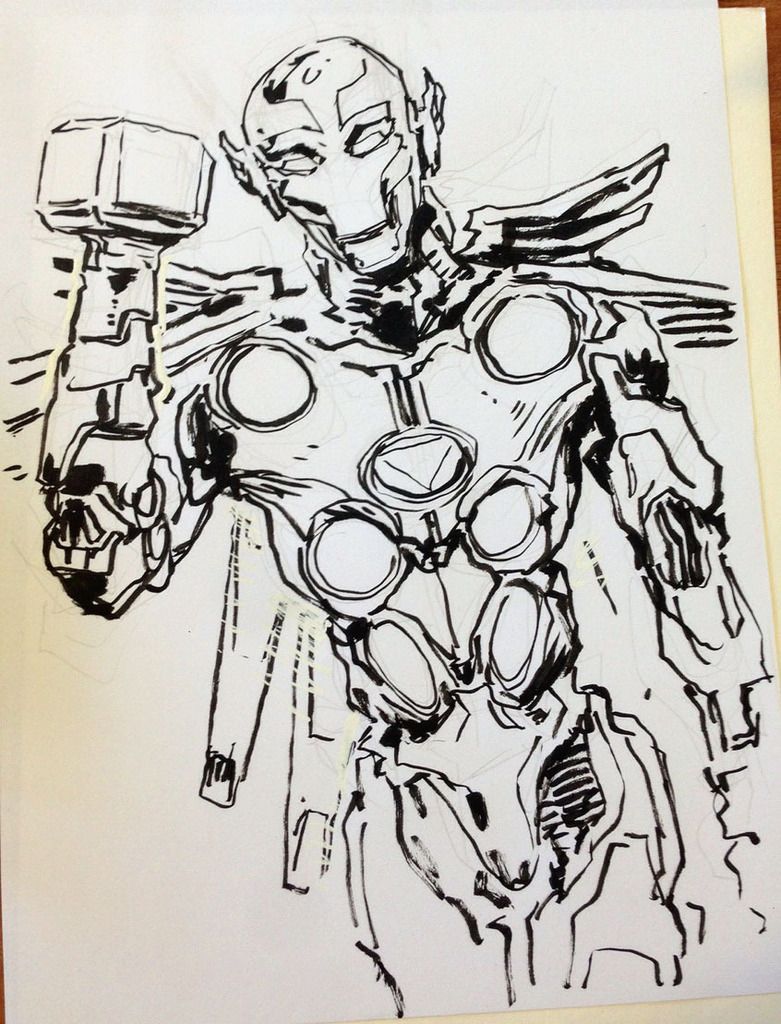 Iron Man meets Thor. Because comic conventions are all about the pull of recognisable characters, so why not play at some alchemy with that?
(Also, as I had to explain to some people, it's truly made by the Hammerstein from the ABC Warriors in 2000AD style hand-hammer…)