Have a look at something from the archives: development sketches I did for a comic written by Kieron Gillen & Jim Rossignol. The (very) loose plan being that it might be a miniseries from Image once it had been kicked around.
These were scribbled… Mostly six years ago. Gulp.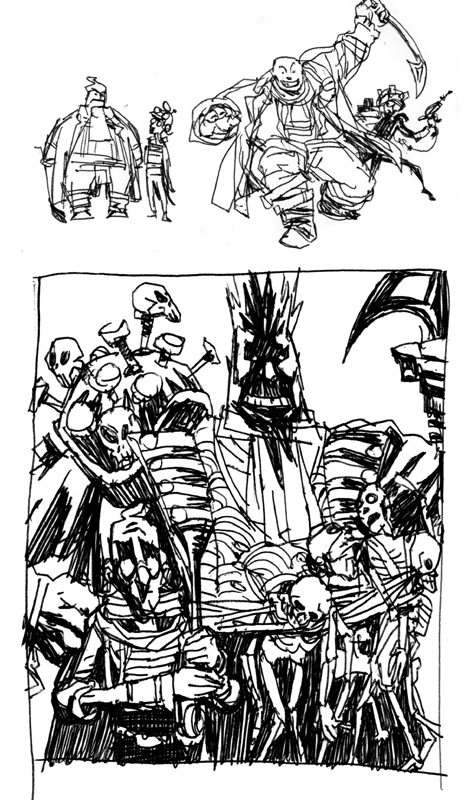 The idea being that the story followed this big-bloke/little-bloke pair of main characters as the rest of the insane world they lived in… Happened to them. I seem to remember having great fun pushing the big-bloke/little-bloke idea visually, then being egged on by Kieron and going even further… (See below.)
Big Bloke: ennormous, shouty, murderous.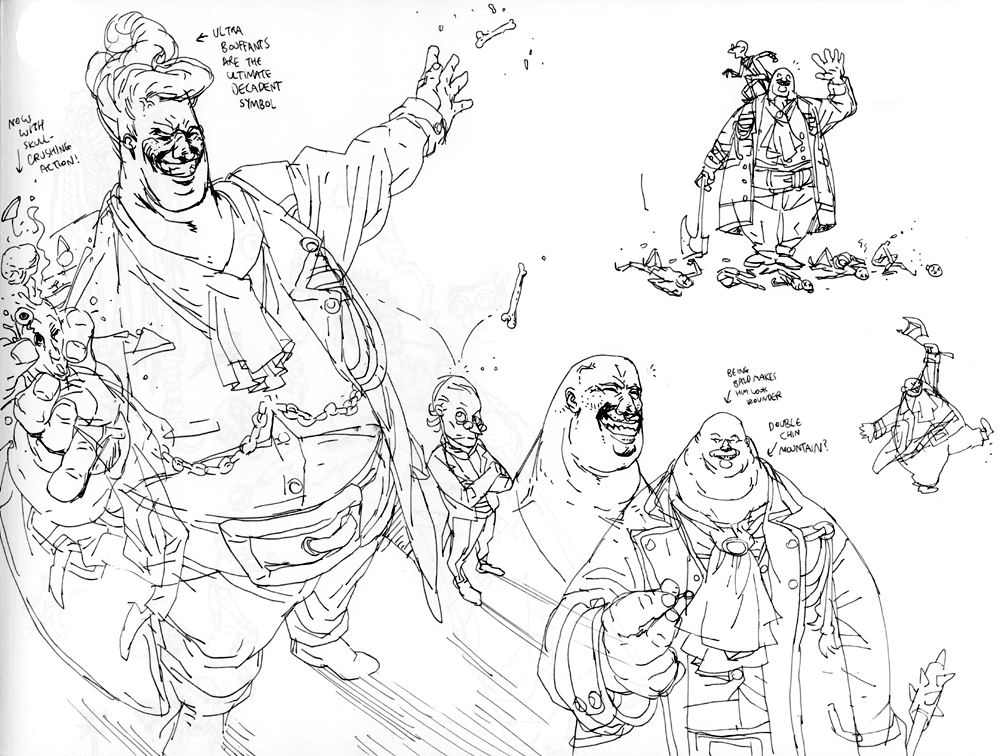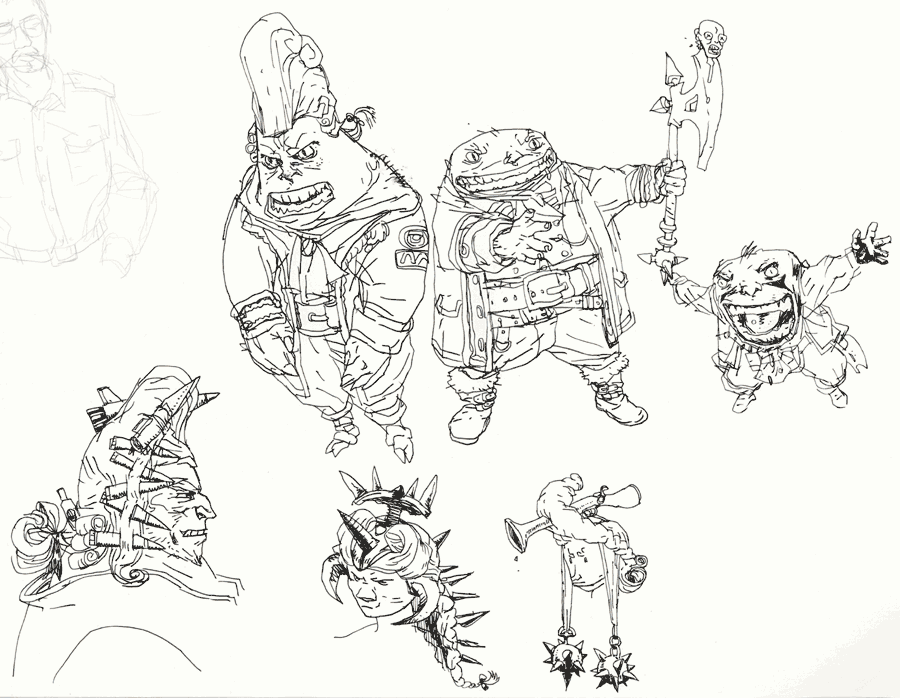 …"Death Wigs."
And the little-bloke; quiet, studious, intense, possibly not made of real matter.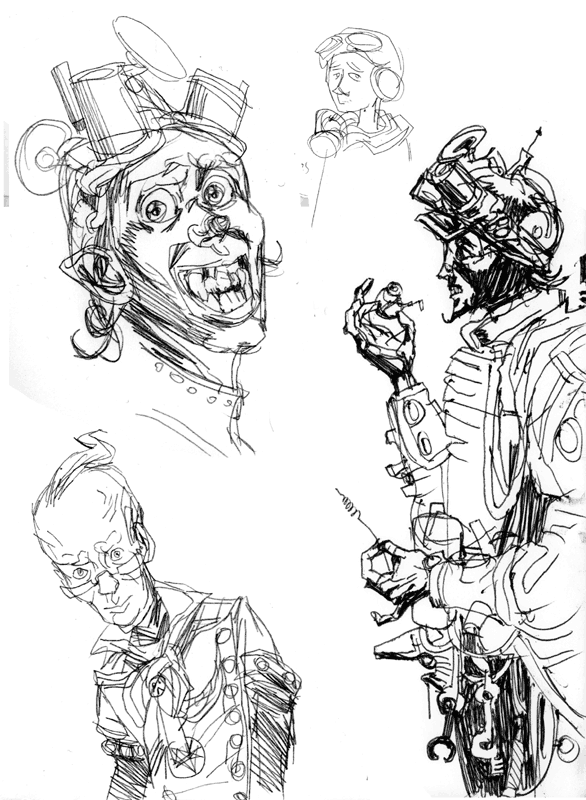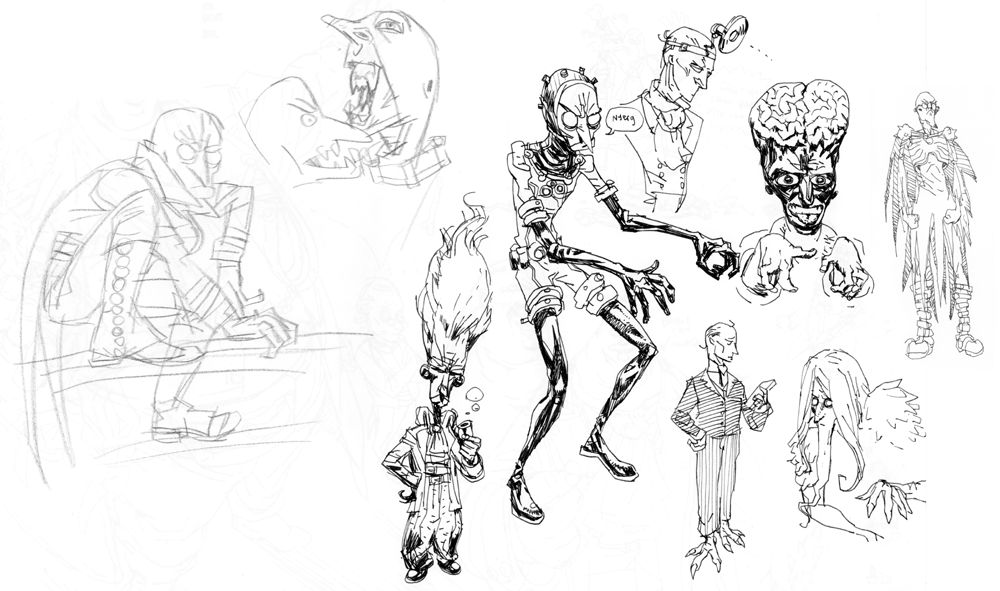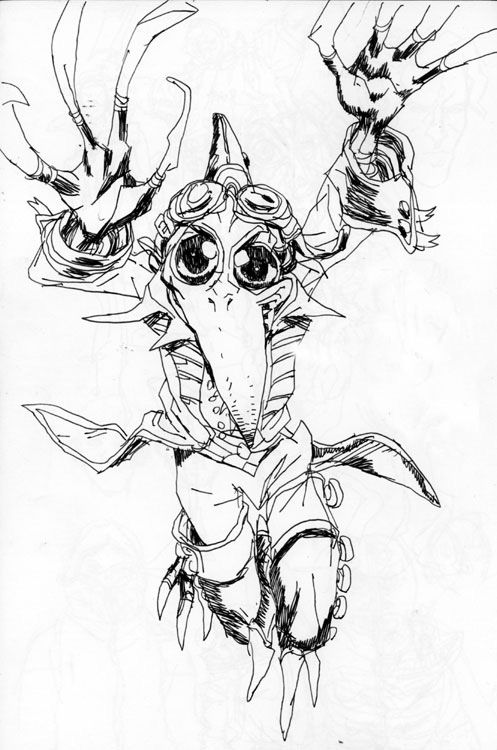 These spreads were about as developed as it got…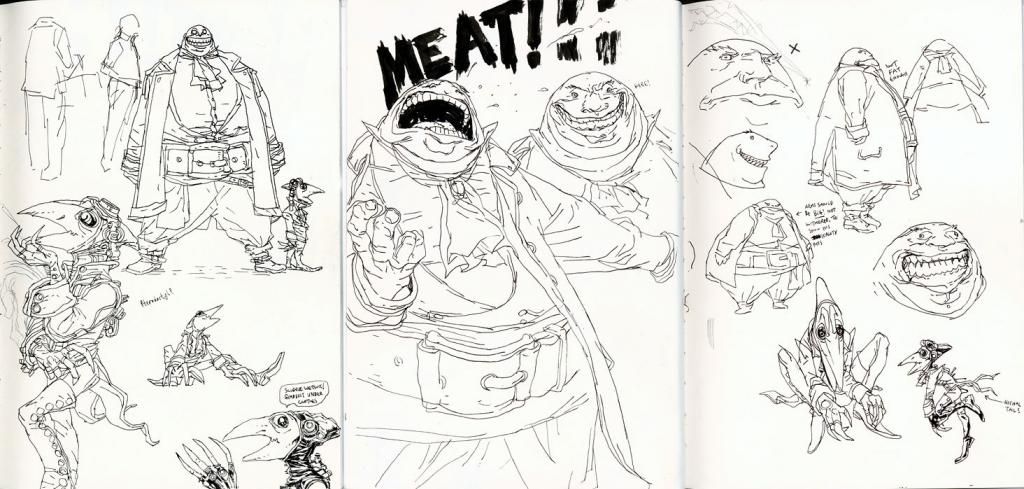 Supporting characters now; first up is a meddler who was even more horrible than the main characters. I might've pushed the androgynous, cross-dressing angle too far…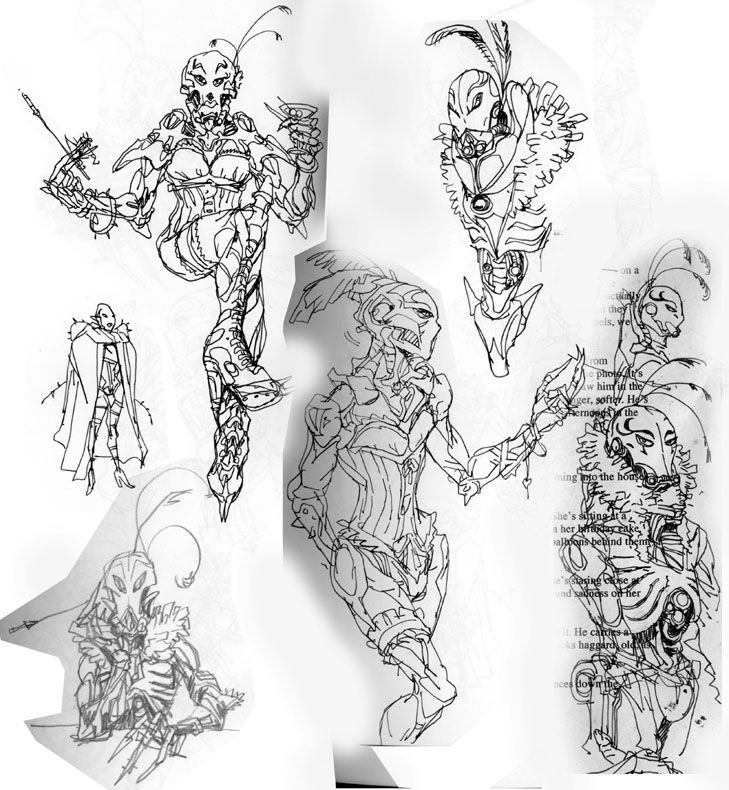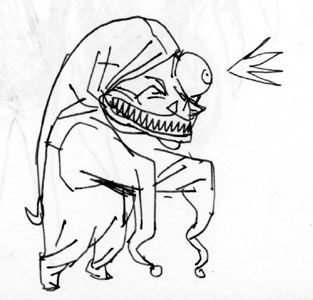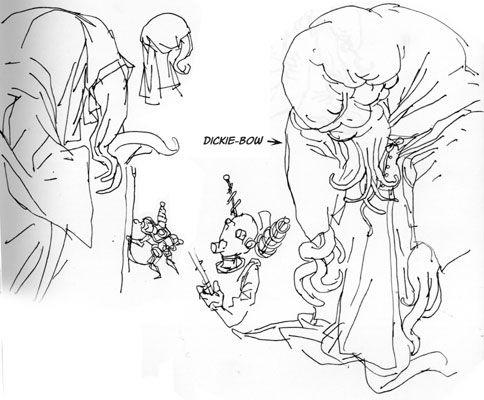 Terrifying love-interest:

Possible villain: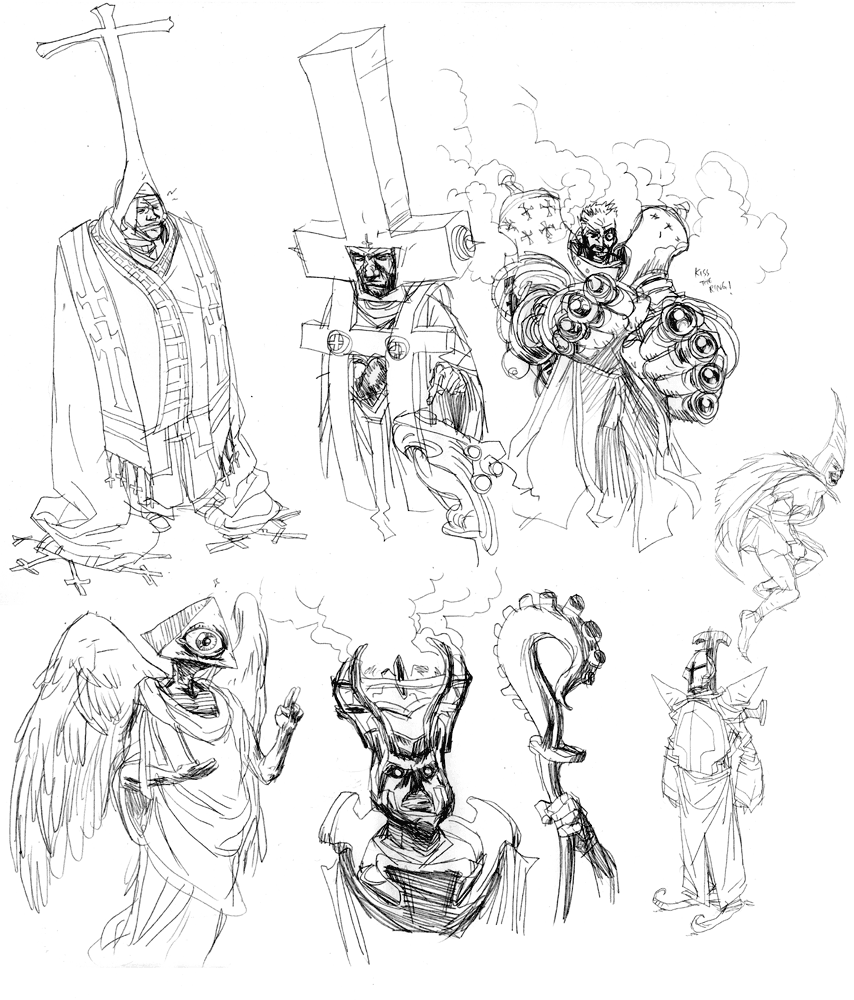 And some cannon-fodder cannon-fodder.