A couple of images I contributed to the 22 Panels Falmouth Comic Art Show's poster this year. The name of the event comes from comic artist Wally Wood's cheat-sheet of comic panel layouts, so this year the poster for the event is going to follow suit… Artists attending the event are drawing their own version of Wood's panels. For what it's worth, here are mine…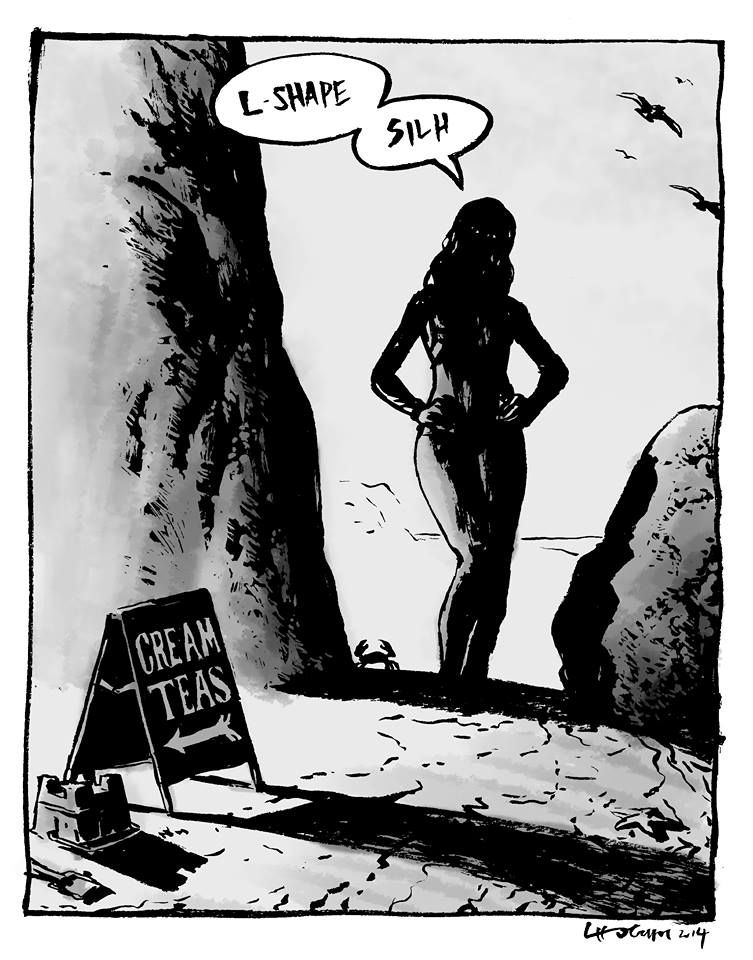 So there's a Cornish twist with the Cream Teas sign…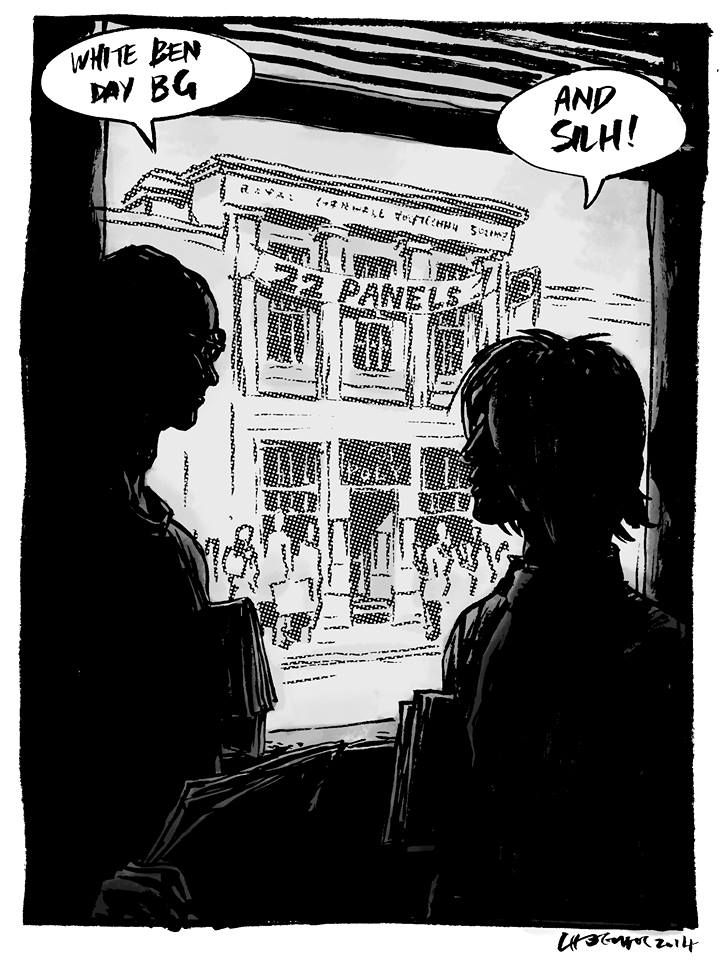 And in this one the venue's being spied on by somebody who looks suspiciously like the event organiser (on the right)… The other guy (on the left) was me trying to draw a guy like Wally Wood drew in his version, but for some reason it ended up looking a bit like Dom Reardon…
While I was referencing this on Google Street View, it occured to me that these two peeping Toms are actually in the Chinese restaurant across the road. (Good food, great building.)
I've been getting more and more into using a brushpen for linework recently. Sure it's messy in the hand of a chimpanzee wearing human clothes like me, but at least it's got some life to it.
Here's the much-referenced original cheat-sheet by Wally… (Prepare to right-click, artists aspirant!)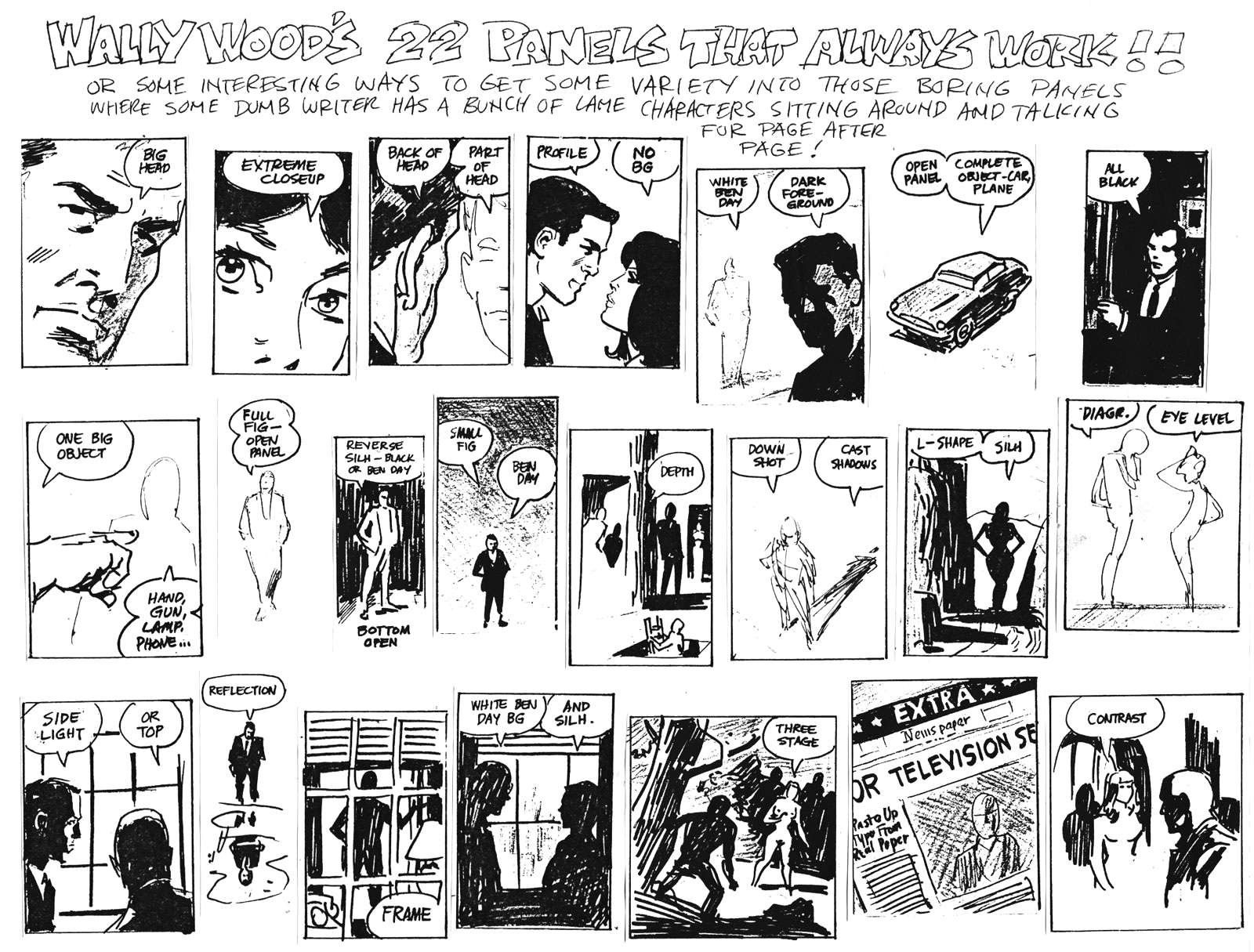 Also on the final poster are going be frames drawn by such luminaries as Paul Grist, Tiernen Trevallion, Henry Flint, John Spelling and Jack Teagle, among others… Keep 'em peeled.