After the supernatural hullabaloo of Raven's Gate, main character Matt's shadowy group of new benefactors – 'The Nexus' – arrange for him to attend a new, exclusive, private school. This being the world of Power of Five though, things are never plain sailing.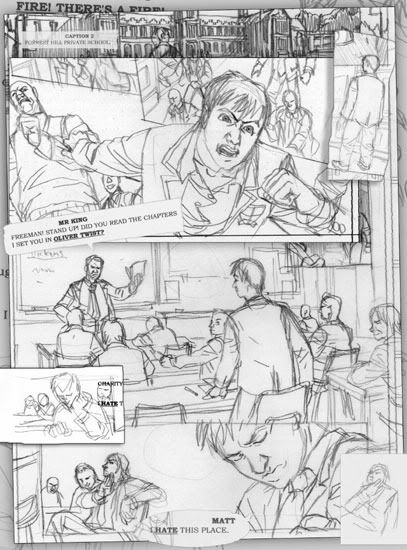 After saving the world from ancient demons, Matt has to deal with trying to fit in and lippy kids wanting to bully him. Ahh, the joys the secondary school.
I even had fun designing what the story picks out to be a tawdry, modern chandelier in the school's canteen. Can you guess what generally happens to fragile-looking things made out of glass in comics..? Yep. That.