Hello interpixies, here's my sketch-log of drawings I did for the good people of the Bristol Comic Expo last week…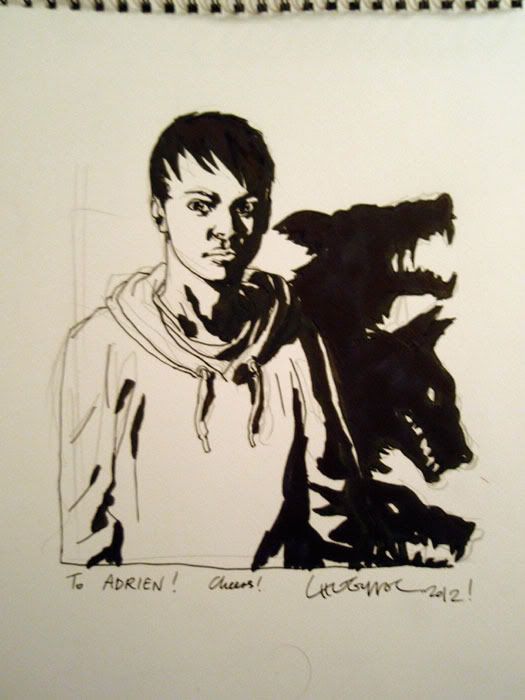 Matt from Raven's Gate, with some of those pesky hellhounds in the background. This was a bit of a motif I only used once in one frame of the Raven's Gate Graphic Novel, but I've come back to it a couple of times since.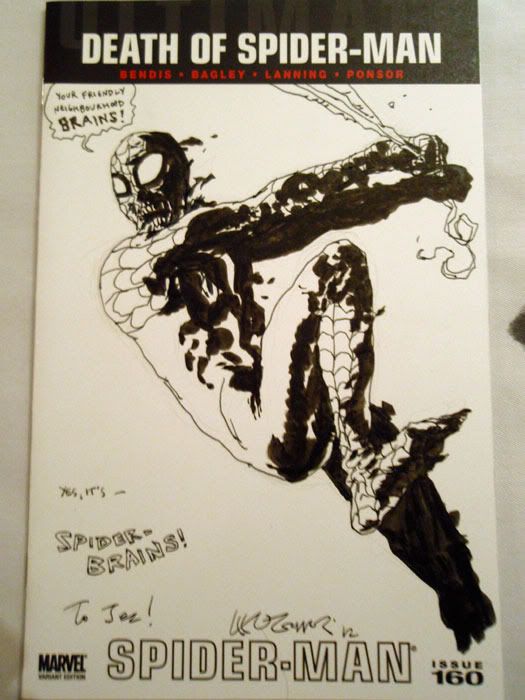 Spiderman in Marvel Zombies stylee.
Batwoman. Stangely enough, not as good as how the great J.H. Williams III draws her. Can't think why…
Dizzy from the Vertigo series 100 Bullets, because it was an all-girls sketchbook I was drawing in, and because I said so.
I always like to get out a bit of Lovecraft monstrosity at a sketching session if I can, his Mythos is the other shared universe that runs parallel at comic cons, a couple of rungs below the comics one.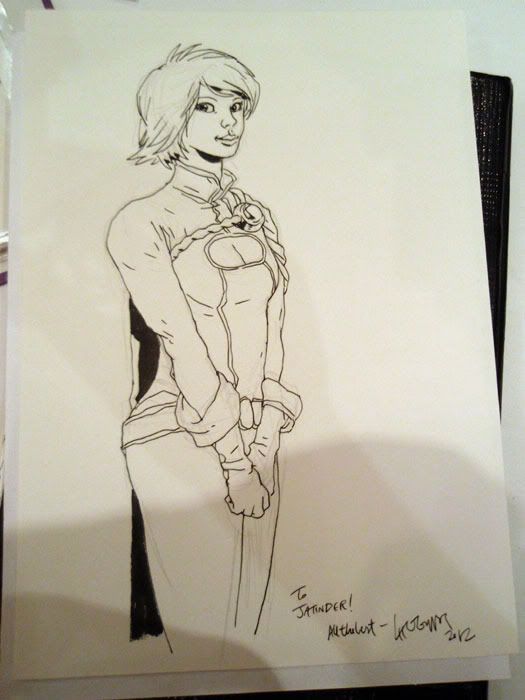 Power Girl. Never drawn her before. She has, er, a certain reputation. So I made her look the exact opposite; petite and with the most lovely eyes.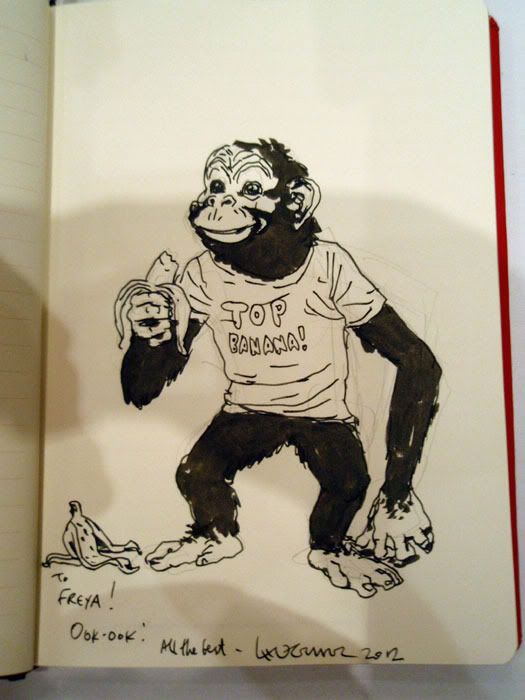 A monkey! Everybody loves monkeys! Well, actually it's a chimpanzee. Everybody loves chimpanzees!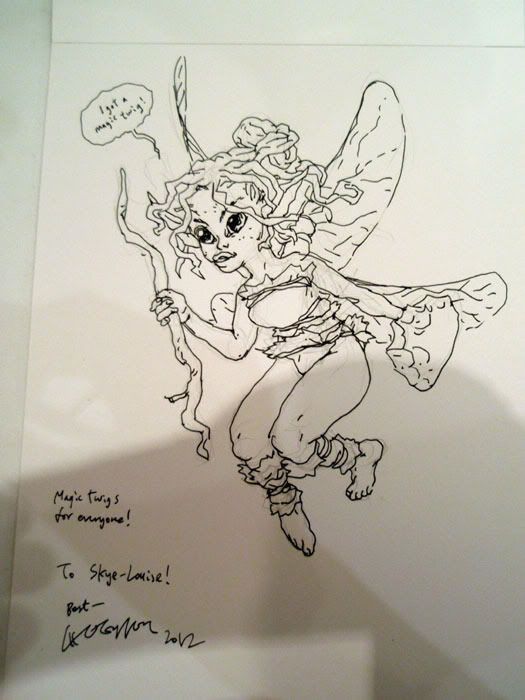 'Tinkerbell', for somebody's wee girl who wasn't at the con. Draw a Disney-style Tinkerbell? Me? No sir.
Alex Rider and another one of his handheld gaming consoles that's no doubt a clever gadget in disguise…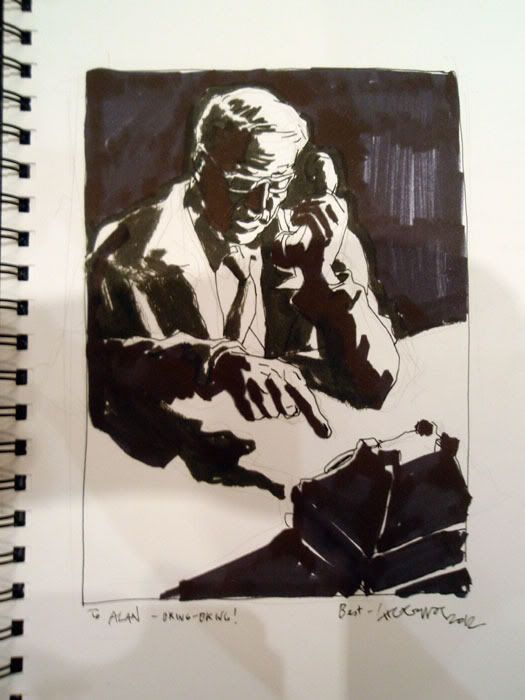 Commissioner James Gordon. In a bit of a mash-up, because he's the 'Jim' from the Batman comics about to press the button on the phone from the Adam West Batman TV series.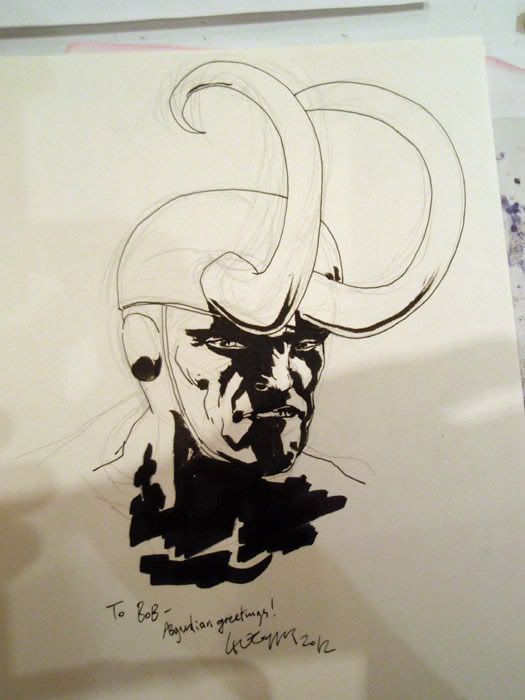 And a quick stab at a John Buscema style Loki. Thinking about it, I should be drawing genuine figures from mythology, not fictional characters based on characters from mythology… Hmm. Anyway, John Buscema is clearly a genius. Here ends the lesson.