Unbounded excitement once again goes whooping down the corridors of the upper East wing of O'Connor Towers, chums – I'm going to have a story in the Ctrl.Alt.Shift Unmasks Corruption book from the youth initiative Ctrl.Alt.Shift and hyper-goodly creative agency Margaret London.
Who's writing this short story, you ask? Some bloke called Pat Mills.
Erm, the Pat Mills who set up 2000AD, created the ABC Warriors, Nemesis the Warlock and Sláine… That bloke. In a funny way, what I laughably call my 'career' as a comic ar-teest is kind of Pat's fault, because it was those comics that scarred my fragile, juvenile mind with Maximum Thrill Power…
Anyway, our story's the longest of the twenty (count 'em) in the volume. It's called 'The Ayatollah's Son: STARS'and concerns our young hero Ahmad just trying to get along in the Iranian capital Tehran before the much-publicised 2009 presidential elections happen and his life changes forever.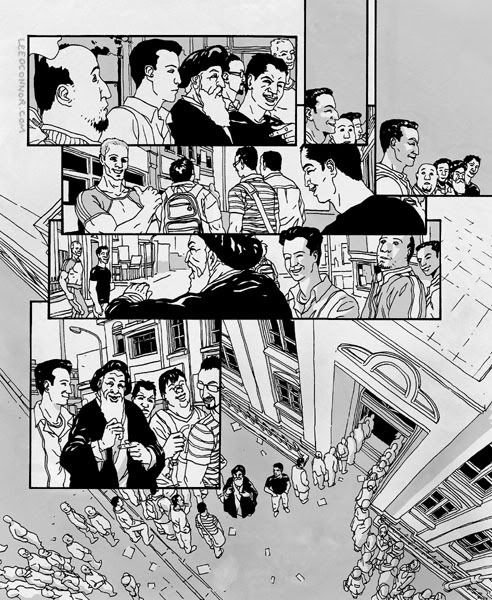 Some layouts. Check out how much dialogue and exposition we get into! I'd like to show you more pages and bumph, but as always, there are spoilarz…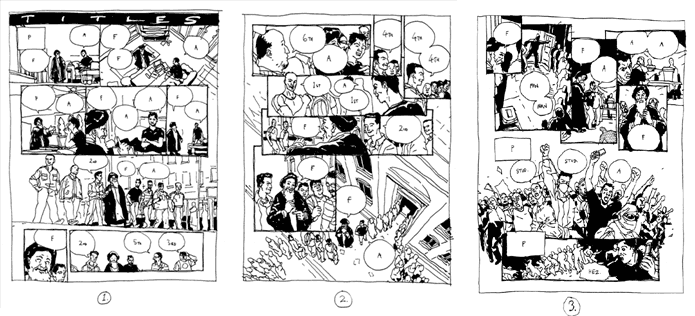 Annnd some character permutations: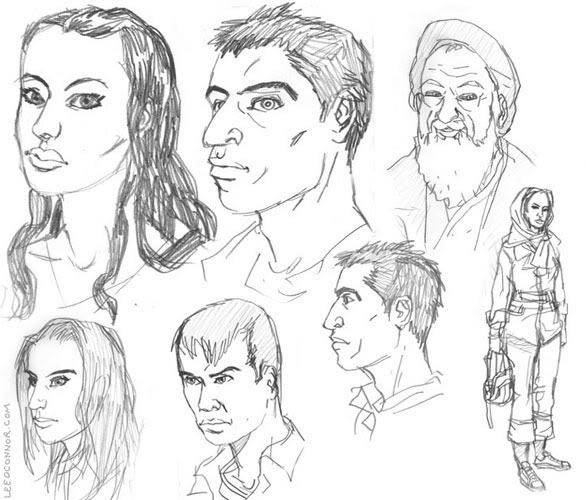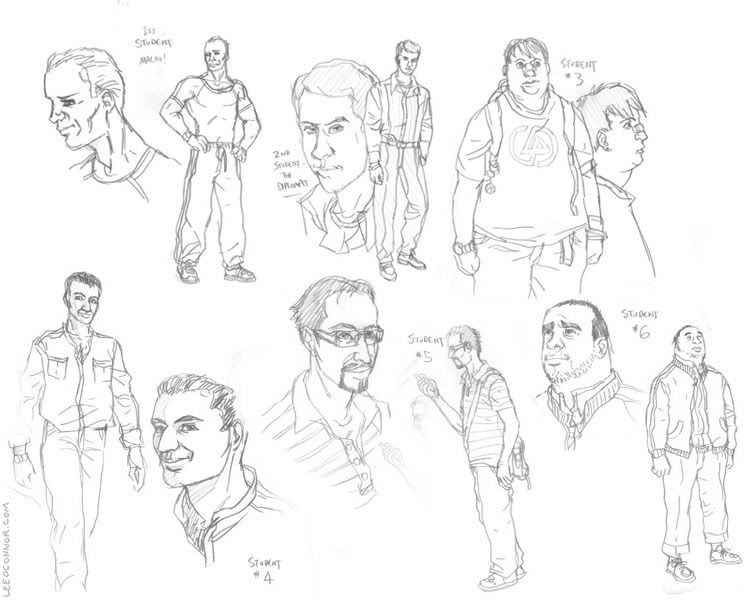 Now, the next cool thing is that this book's going to be launched at Paul Gravett's 2009 ComICA festival, taking place as it does annually at the Institute of Contemporary Arts in London. It'll be my second glorious entanglement with this most elevated of events, after the launch of the Iraq book two years ago. The festival runs from the 5th to the 26th of November, and I'll keep you informed as to the events as I get the information.
Cool Thing #3 is that as also as part of the launch, there's going to be sister exhibition running alongside the ICA events – possibly with some of my originals in it – at the Lazarides SHOP Gallery on Greek Street in Soho, a place that has exhibited works by the likes of Jamie Hewlett and David Choe, among many others. Crumbs…